Tried a small flow and there was a fish at the tail and front of most pools on current seams. Mostly crankbait action.
Couldn't get any finesse going. Wow. Am I ready to stop carrying the noodle rod. Don't know if was me or the fish. Couldn't be patient for some reason, maybe caffeine. Some 15" and 16"ers. Got to my shuttle bike and went searching for new, larger water where I might find lots of fish on a current seam or something gi-normous.
I found a river with a road along side it for some several miles. I got out grabbed trash, then tried the first riffle. Right in the fast stuff, 2 bass. Tubed. Then a couple more at the next riffle on cranks. Cut across a field where I saw this sycamore: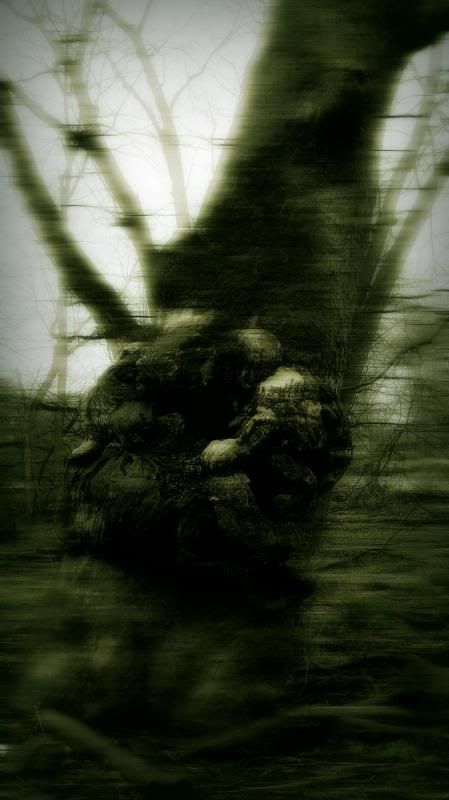 Think 5 at the next riffle that left me hanging. Not another in sight, so back to the car. Some teens were fishing at the put in. Nowhere near the actual bass... MILF was waiting in the truck.
Water is big down there and I soon ran out of riffles that I could get to in short amount of time. Got in the car and followed the road. River looked sweet. I mean sweet. Going to have to come back with kayak flotilla.
No trespassing signs everywhere, concrete blocks thrown up to prevent parking in the 10'-50' from the river. Just nuts. I found a riffle with some blasting gradient and hopped out of the car. Nice long rip-rap and a long 60' lay down. After a couple casts with a Bandit 100, I pulled it over the log to the slower side. Someone was following
.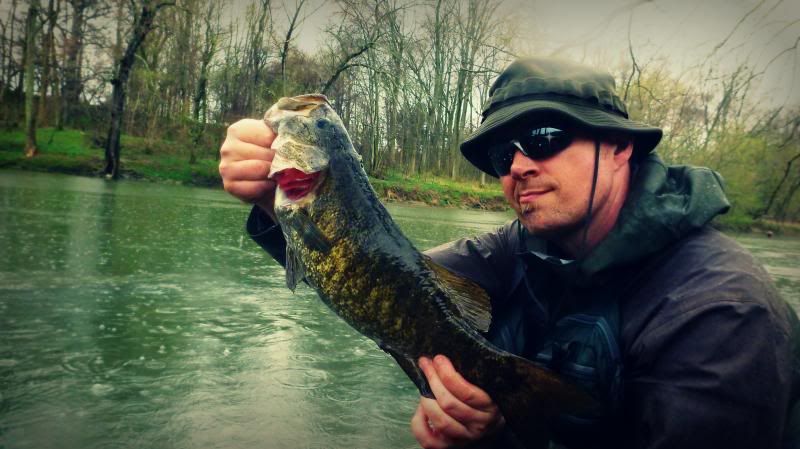 Fish was unusually large, beyond what I expected for sure. Measured out at 20". Seemed like an old fish with a sore on his back. Nothing else from the spot and I drove on. More "No Parking" everywhere. The riffles and pools made me salivate. A bridge was out, so went my last hope of finding parking. Doubled back and went home. Was a good bite on as the water was rising and the rain fell. I just couldn't find anywhere to get in and get at them.
19 Bass, 2 Googs biggest 20" most 13-16"