My 2013 fishing year is one to remember. Long after the dust clears, I'll still remember this one. I've been keeping track of my river smallmouth bass fishing statistics since 2007. 2013 was up there as one of the best ever. I caught smallies at the highest year long rate I ever have (keep in mind I fish the whole year, January too). I had a 103 bass day and a 90 bass day. I had a stretch where I caught at least one 18" smallmouth bass in 11 consecutive outings from August 11 to September 22, then another five more outings after the streak ended! 16/17 trips with at least one 18"or more smallmouth bass!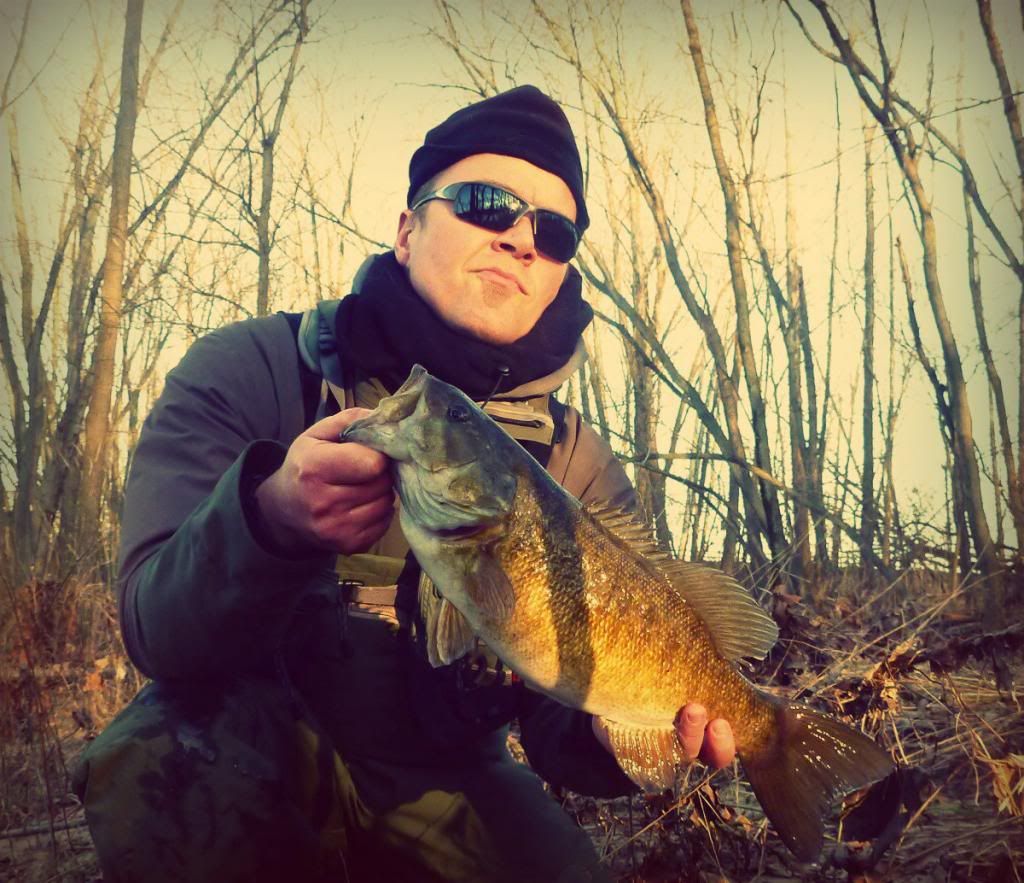 In total for the year of 2013, I fished 67 days on 13 different rivers and 41 different stretches of river. 401 total hours fished, 1547 smallmouth bass landed along with 104 misc fish. 59 smallies from 18-21" on the year ties my record (took almost 170 hours more that year).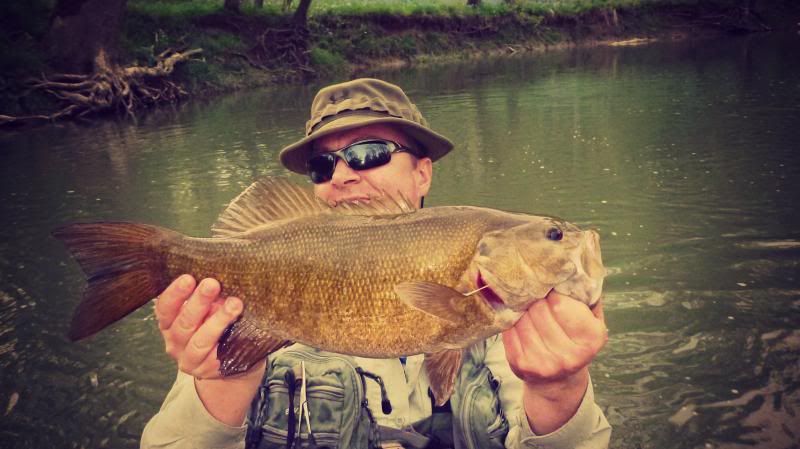 My own perception is, there are good bass populations in some size classes and some very good spawns becoming catchable this year. There are still many areas of creek and river that have seen habitat changes effect the fish populations and the fishing drastically over the last few years.
This year, I made it a point to stay in shape throughout the year, exercising during lunch, strength training as well as flexibilty training to enable myself to cover more ground and put up the gaudier numbers. I think it paid off.