1597 smallmouth bass, just 3 fish on NYE will hit the 1600 mark for 2011. 57 smallmouth 18"+, 204 smallmouth 16"+, 24 19"+.
26 19"+ would break my personal big fish in a year record.
Same stretch, different hole produced: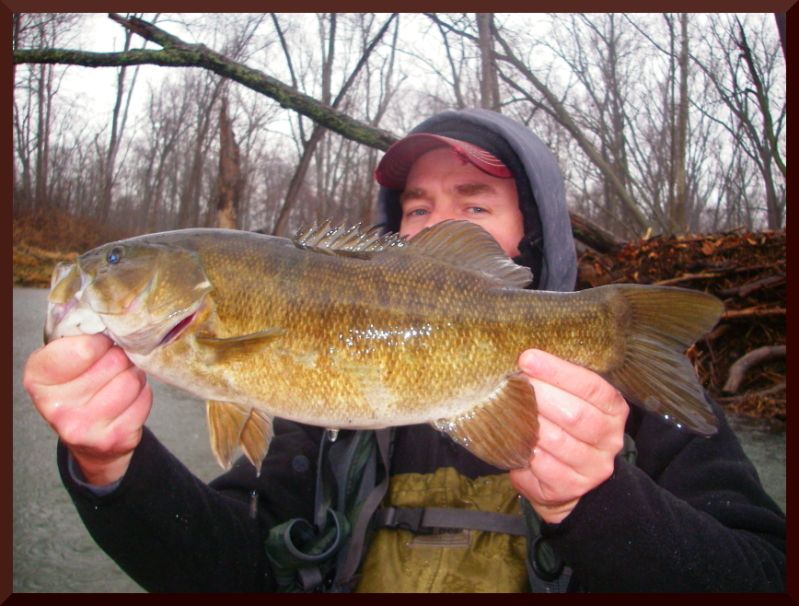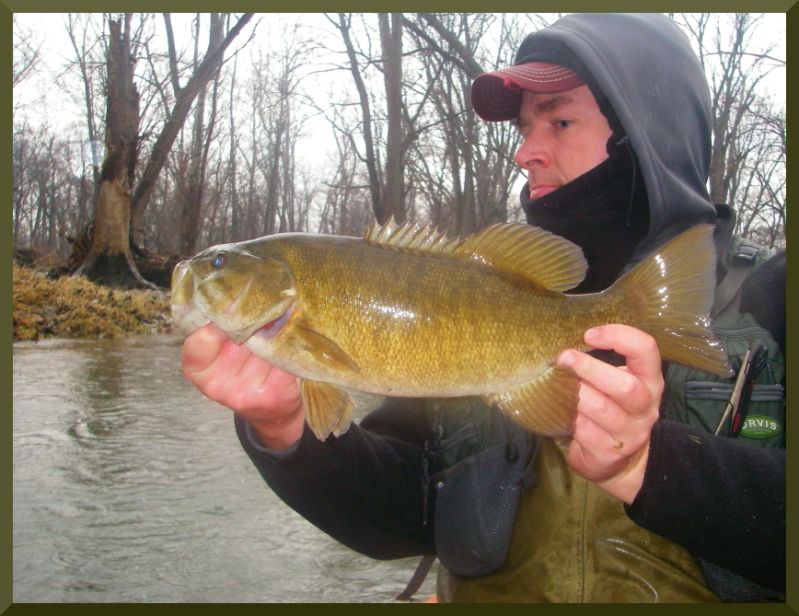 Water was a slow rise, I got steadily rained on, the 19" came from right behind that line dangling from the tree, then not long until the 17"er went airborne. Hell of a fight from that 19". I got a crankbait off that line later.
Got 8 in slightly less than 3 hours.