Mike was ready to fish for the first time this year. Can you believe that?
Water was nice and clear, but cold. Air was too. Fishing by 9am. Mike wore a raincoat early. We started out throwing Sammy 100's on this wide, shallow stream. A couple playfull slaps, then I get a 15"er to hand in a side pocket. A 14" came right into the riffle water at the back one pool to take my Sammy. At the next water willow lined pool, Mike nails these two fighting smallies from 16.75"-17.25". You can see here, after a long hiatus he's happy as can be to catch some nice ones. Felt great to see.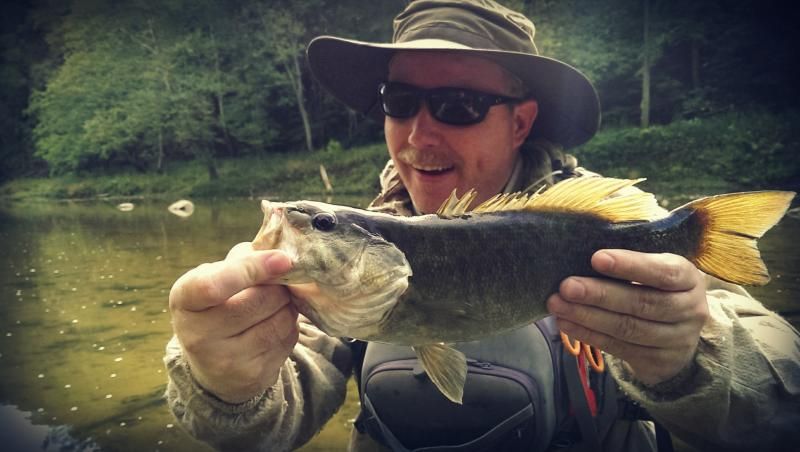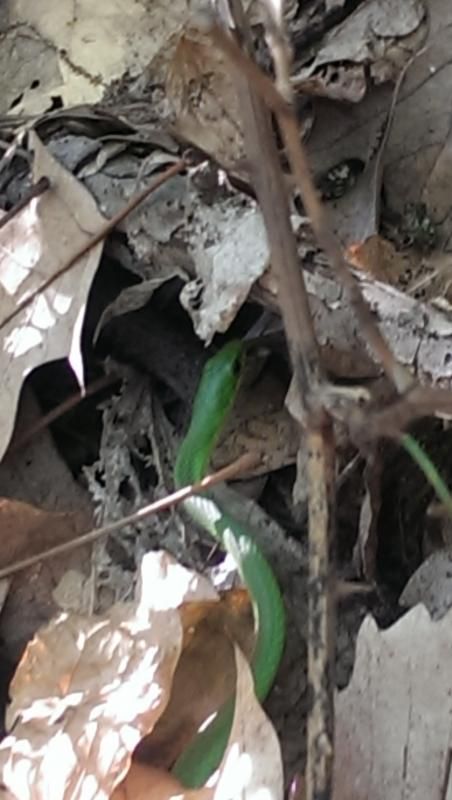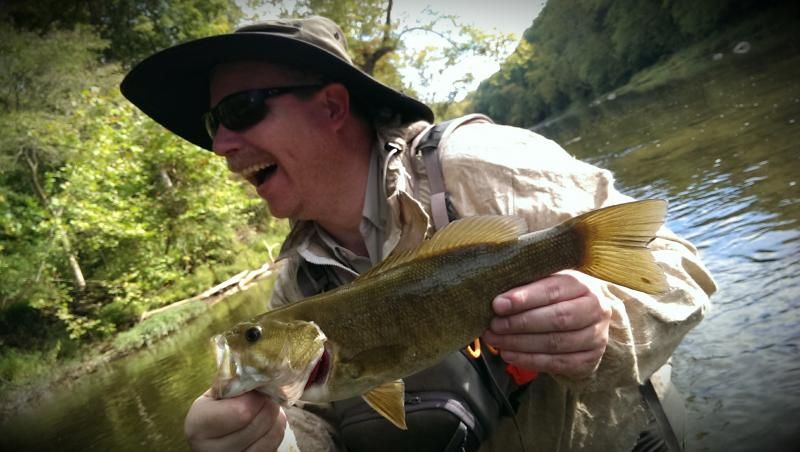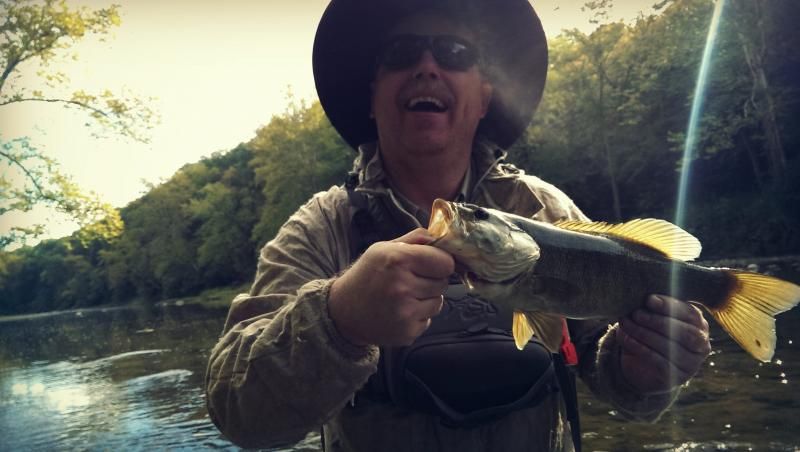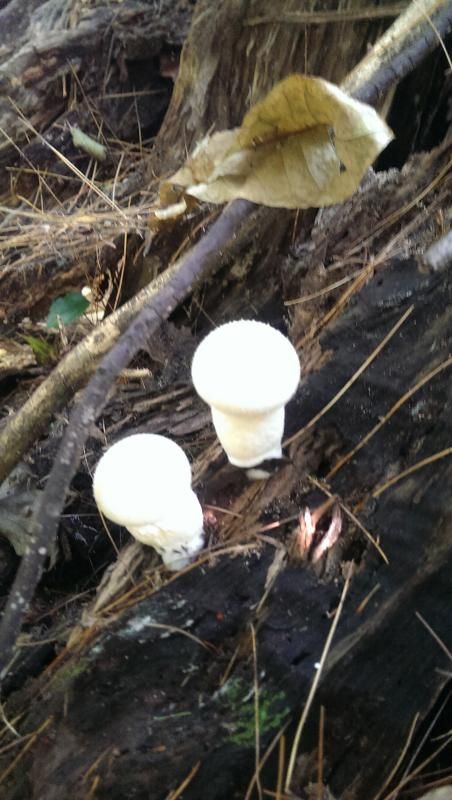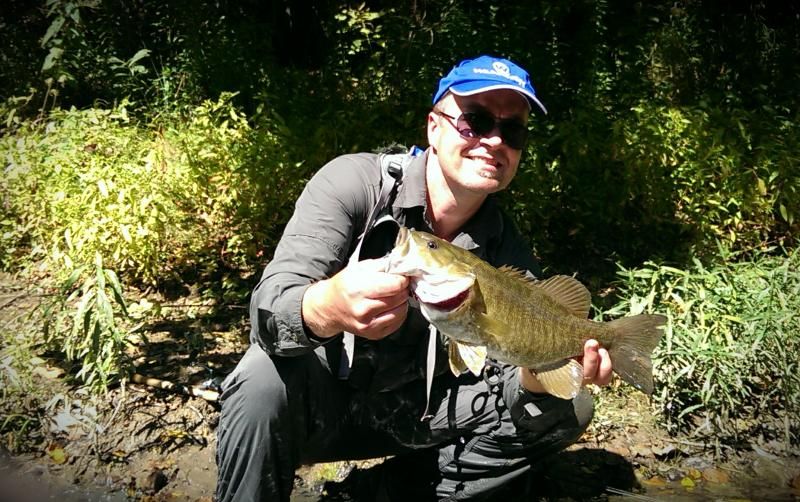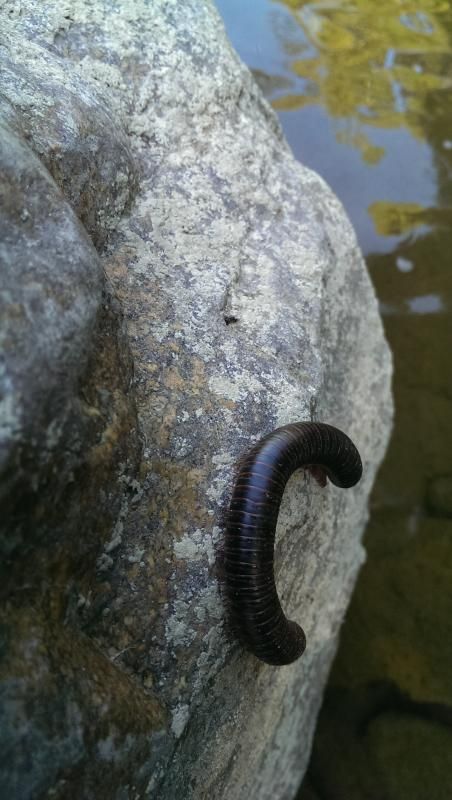 When the sun finally shined down on the water, the bite ebbed. At times, it seemed like we couldn't cast far enough to get bit. The water was low and empty in many places. We hit a large pool with most of it silted in. The one hundred yards or so where silt was cleared showed hundreds upon hundreds of fish. Quillback, suckers, catfish, some smallmouth, but a tiny percentage. I went to a Confidence bait 3.5in ribbed swimbait which was the same color as the bottom of the creek, rigged on a 1/4 EWG that made it stand up. Proceeded to sight fish 13 bass out of that pool of all sizes with the largest being the 17"er above. Mike hauled in a chunky 17" sauger. A first for both of us in this creek. Funny to see the fish spook and then throw up pool to the unspooked ones. Sight fishing like this was very enlightening. Showed how bass rotate around the school and new fish come into the scene ready to eat. If you move the lure right. The tail drop was the key followed by sitting the lure as a bass approached. We hid our profiles in the high bank. The screw lock jig kept us catching with only two of those baits.
Next pool, using the same technique I hooked and lost a good one, then lost another I could see mouth the bait when I couldn't set the hook on it because the braid had double wrapped the rod tip. We played around witht he fish in this pool to less effect because we had bitten off a 5.25 mile wade.
From there, we threw Sammies to cover water and the numbers piled up, but nothing big. Mike lost his swimbait, but he proved a paddle tailed fluke worked just as well on a nice 16" we sight fished. We hit a large deep pool. I sight fished a nice smallmouth hovering near surface in 5' of water. Fish immediately took the Swimbait, but soon, also came off. Uggh. Looked 17-18". I was bummed. True it was a new jig and hookups aren't fine tuned on the technique. Maybe swinging too soon. Having lost a giant last time out, it's pretty rare for me to lose larger bass at all.
We continued and had random action as ospreys and eagles swooped overhead. A beaver swam under a boulder we were standing on. Mike got worn out, but I kept adding fish.
Turned out to be a great day all together. These stretches haven't produced the pigs like last year
http://smallmouthinyoursoup.blogspot.com/2013/10/8-perfect-moments-101413.html
http://smallmouthinyoursoup.blogspot.com/2013/10/mike-and-i-fished-new-stretch-of-river_7.html
http://smallmouthinyoursoup.blogspot.com/2013/09/i-managed-to-rope-mike-into-fishing.html
BT 42 (17", 2-15-15.5")
MC 15 ( 17.25", 16.99", 16", 15") 17" sauger