My health hasn't been the best in 2015. Having a hard time getting all the way back to charging hard. The other bit is having to be on call for a couple of weekends a month. Have to stay in cell service. I made one such trip on the 18th water was up and pushing. The most beautiful Spring day I can remember.
Started out a tube bite: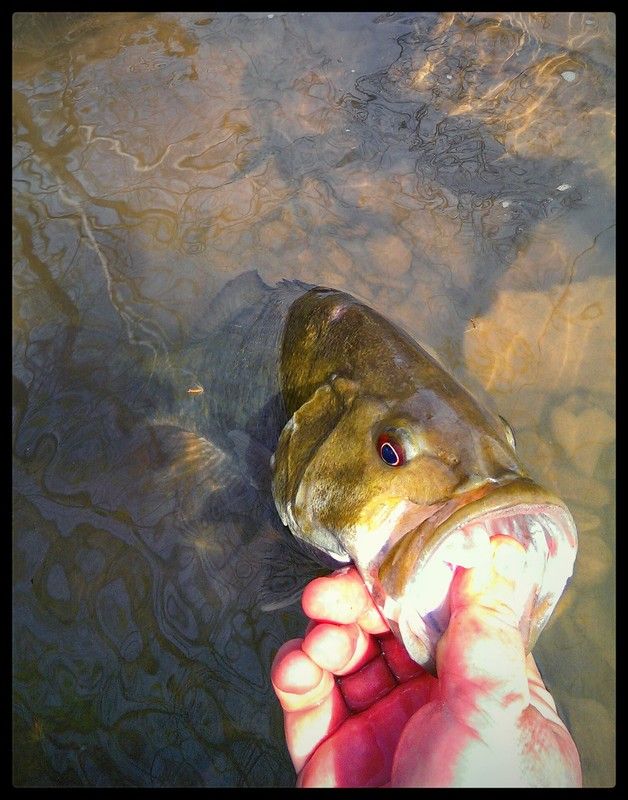 This continued with chunky spotted bass and smallmouth. The tube bite kept my pace slowed. Just what my lack of strength could handle. Slow deliberate wade on a small stream. Lots of skipping casts and patience. Man, these fish fought hard in that current. Really made me remember why I fish for smallmouth bass.
Surely, there wouldn't be any monsters in this small creek?
Turns out the bigger fish wanted some rattle and speed to their crankbaits as the water warmed up. Bass were thick.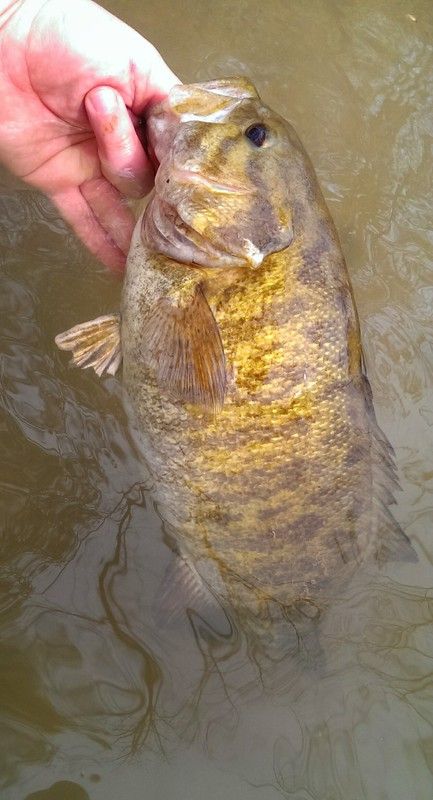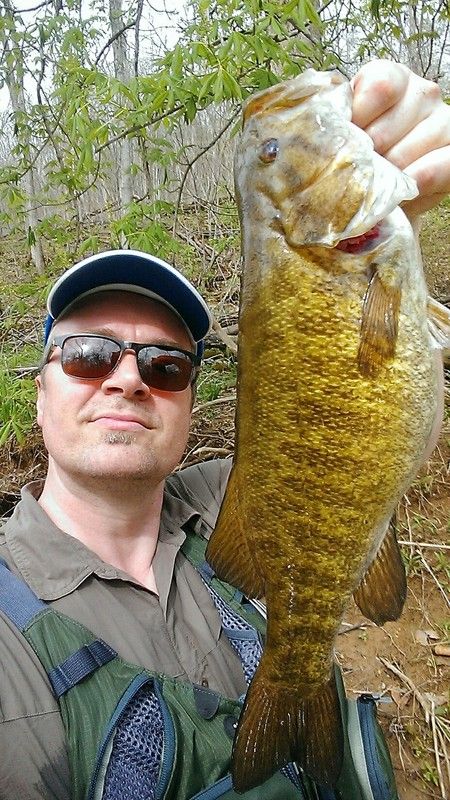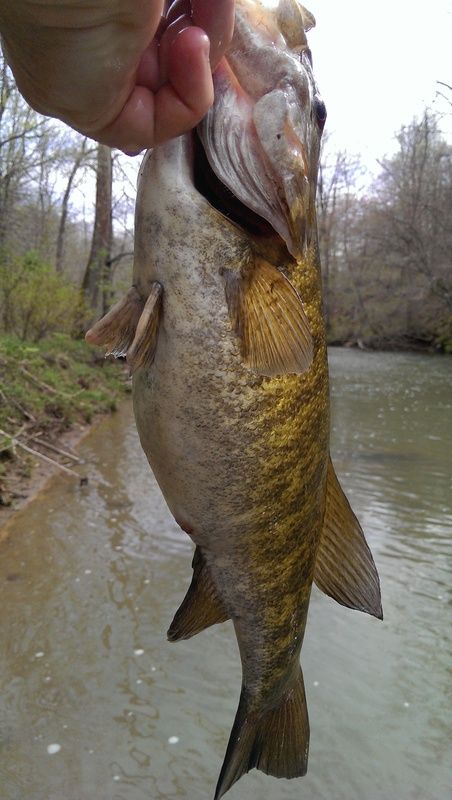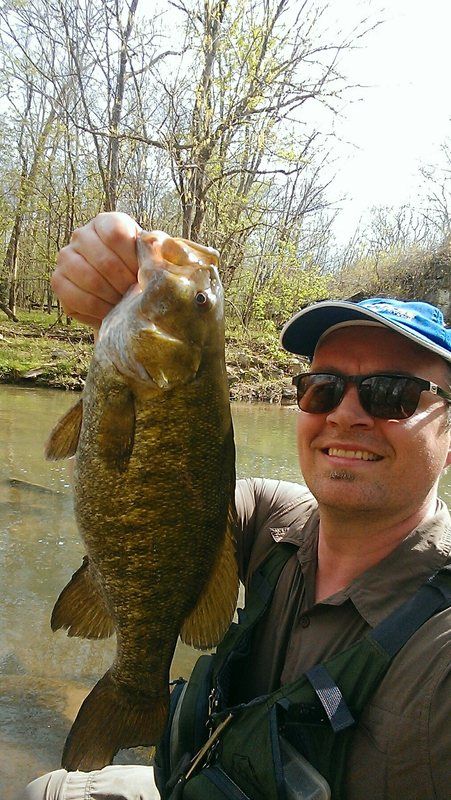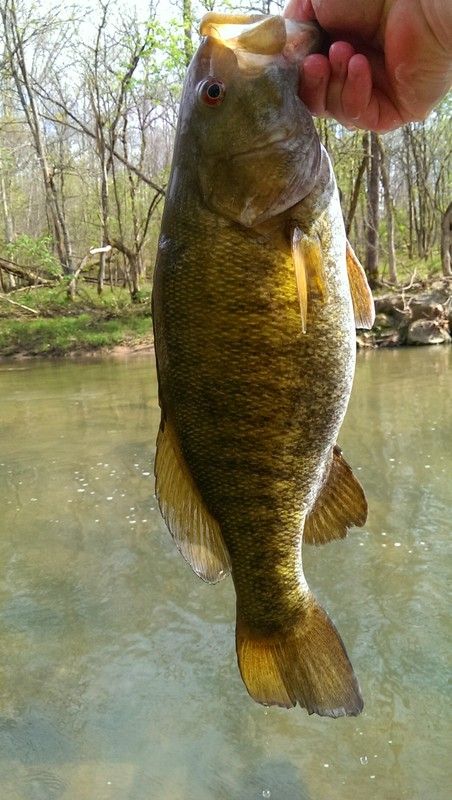 The largest fish went 19" and I'm guessing close 4 lbs, ridiculously fat.
16 SMB (19", 18", 16", 2-15")