What's the Fall fishing fuss? Waded a long wade and walk. Got started at 8am. Water was cool, leaves and dead algae floating everywhere.
The fishing was good! At first I threw everything, but keyed on Mr.Wolka's buzz toy. 17" on it then another 17.5" on a chatterbait:
Caught fish on tubes, flukes, chatters, buzzes, WTD, and popper. At some point I stopped throwing everything but 1/4th oz counter rotating buzzbait. They were slamming it so often.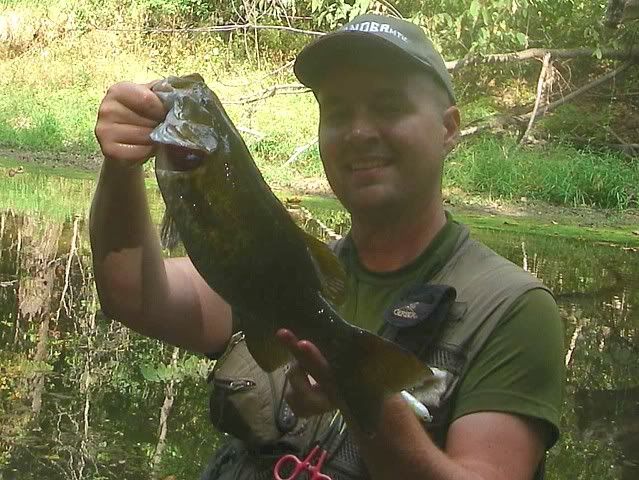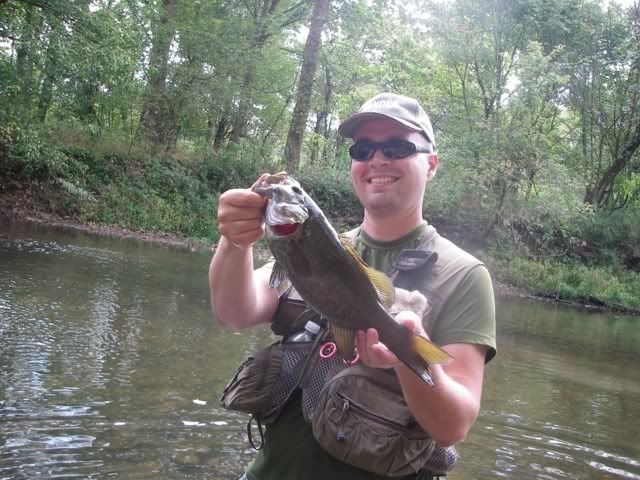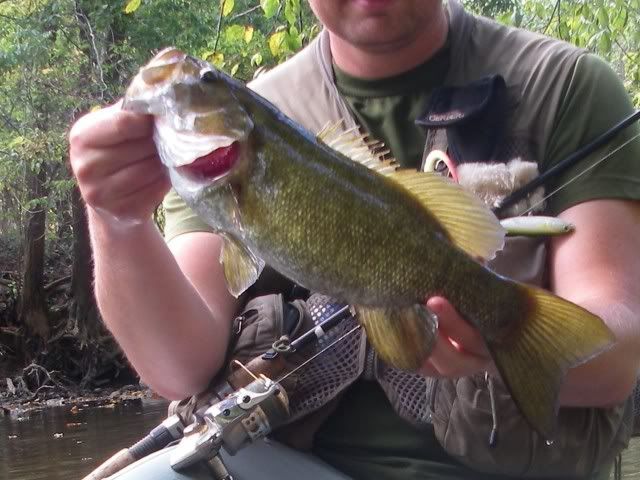 At one point, 4 16-17" consecutive casts on WBZ
13 of first 39 were 16"+.
Then a long run of 26 fish with nothing bigger than 15".
Finished out the day with these two 17-17.5" on WBZ on consecutive casts.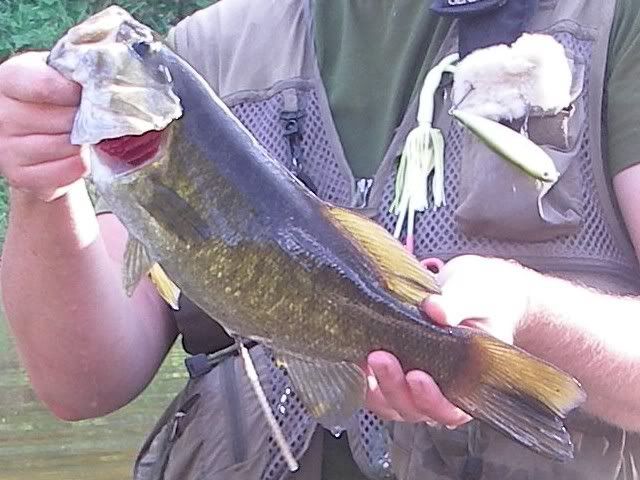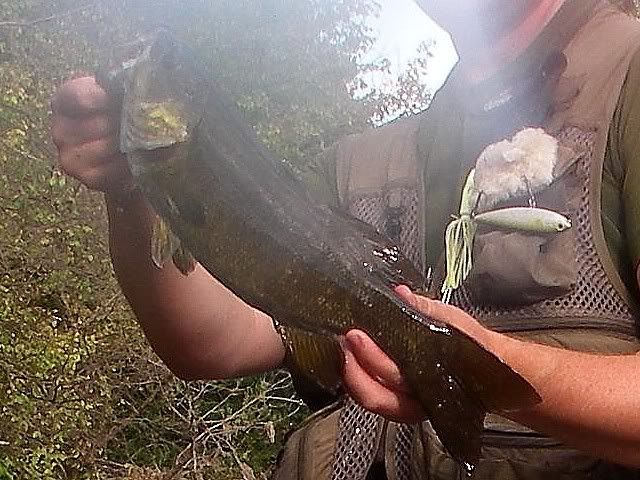 Ever seen smallie poop? The first fish was punching out a loaf when he decided to destroy WBZ. Orrrr a tapeworm.
Then the 3+ mile walk home:
67 SMB in 8 hours: (2 17.5, 8 17, 16.75, 16.5, 3 16, 6 15-15.75")
Never did find the big ones. I had at least 5-6 fish that had been caught before. All hail catch and release . As you can see from the pics, the fish are starting to fatten up.