Went for short mile and a half wade in the drizzle. Water wasn't murky from rain. The stream had some current- leaves were not bad yet on this one.
Used Sammy 100, chatterbait.
First 10 fish were of this variety: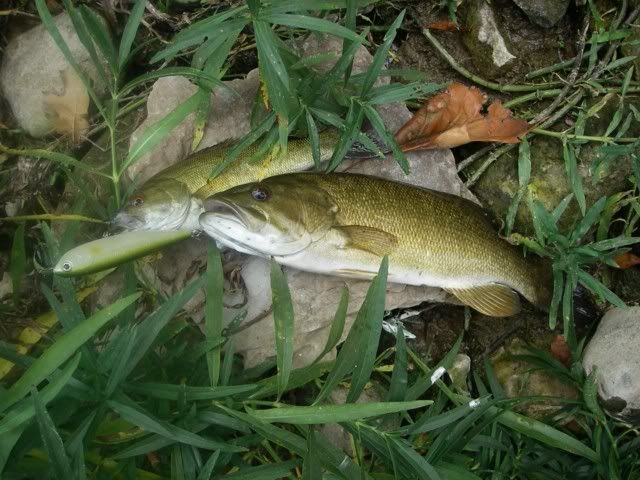 But then got bigger: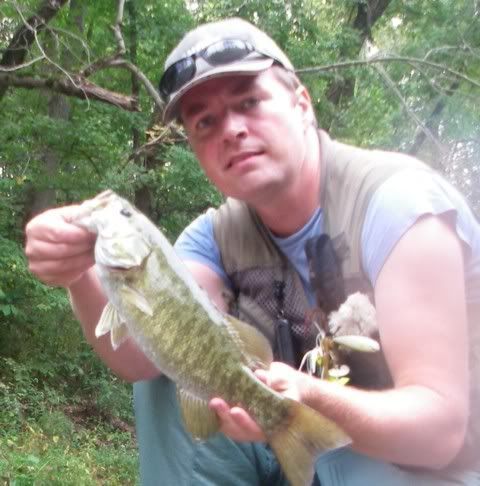 Then
a lot
bigger:
New Personal best
21.5"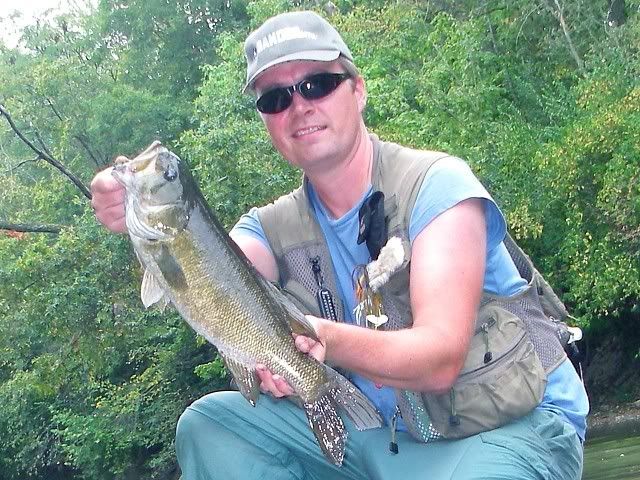 The fish made a loud noise but not much splash when it hit Sammy- I knew immediately it was a big fish. Jumped once. Sigh of relief when I got it ashore.
5.5 hours 28 SMB (21.5", 2 17", 16, 3 15)