Returned for a second dose of my last trip. T-storms forcasted, so it was going to be cloudy again, right?
Wrong. I did do one thing right. Got there early. Had 3 18"'s and a 16" before 10am. Sun got bright. I got paranoid about doing a 7 mile wade and what the sun would do to the bite. Turned around maybe 2 miles in.
Don't know what this pose was.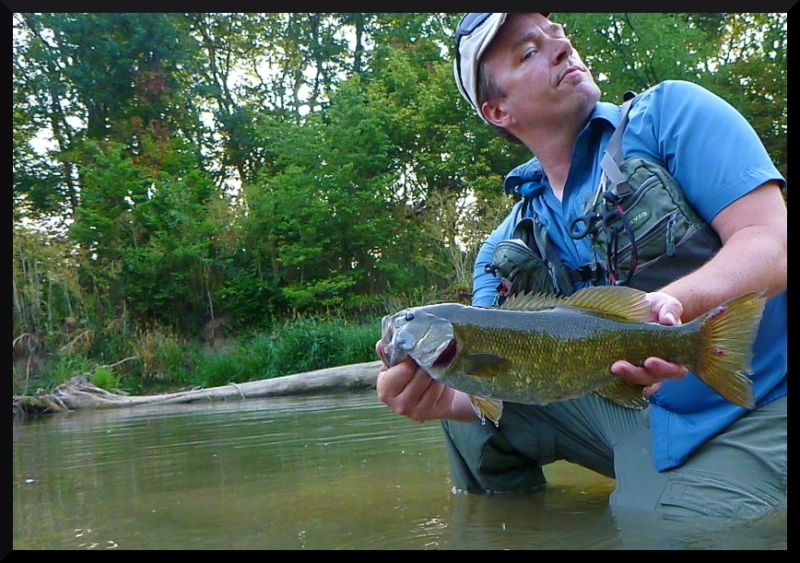 Left to hit another flow, changed my mind. Hit a new section of the same one. Lost a 16-17" on a spinnerbait that was simply an amazing fight. Got off in the shallows and skimmed away. Some kids had been fishing ahead of me. Got out and hit a downstream stretch which was cooking. Warm water, sun baked and nothing going on. So I sat in the shade and watched the fish swim around. Tied a senko on and caught 4 or 5. Bite woke up a bit, got 14 back to the car, but lost a pig up top that would have been the 4th 18"+ of the day.
Threw a Supreme on today because it had Power Pro 15/4. The new Power Pro Slick 15# I've been using is just garbage. Wraps far more than normal and less cast distance by quite a bit.
Puttered around too much on a cooked river, but nothing else was near. Lots of walking between casts and fish out there.
Ended with 26 (3-18", 16")