With the lack of huge smallmouth this year for me I've been trying something different recently. Getting away from pressured bass and hitting bigger water. I floated down to a couple a good wide pools some 2 miles into the stretch. I knew them to be full of fish from my first time there in late October. The warmup worried me. How would the fish react? Under the best of times the fish can be scarce out here, but it is made up for by the 21.25"er the first shot.
Not much going on accept for one gentle FnF bite at the back of a pool. Pulled it away from him. Got to the first of the large Winter pools. Was throwing a twin spin, when to my surprise, it got belted along the shore line in shallows. Nice fight. Seemed like a really good fish ripped off drag. To my surprise it measured 20.5".
3/5 last trips with a 20"+ smallie.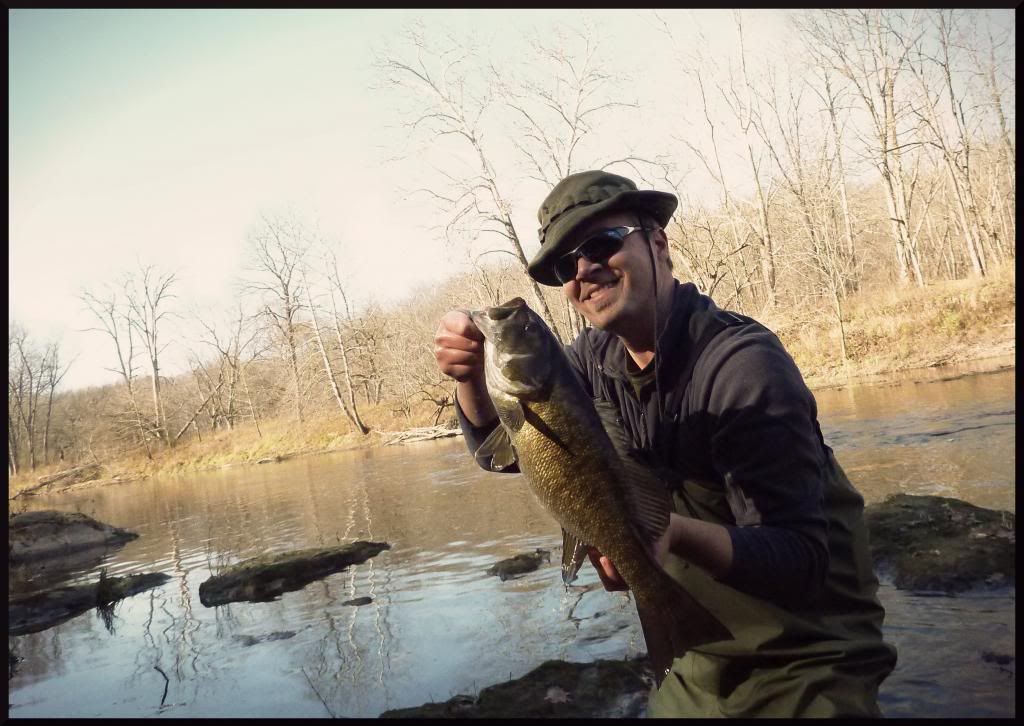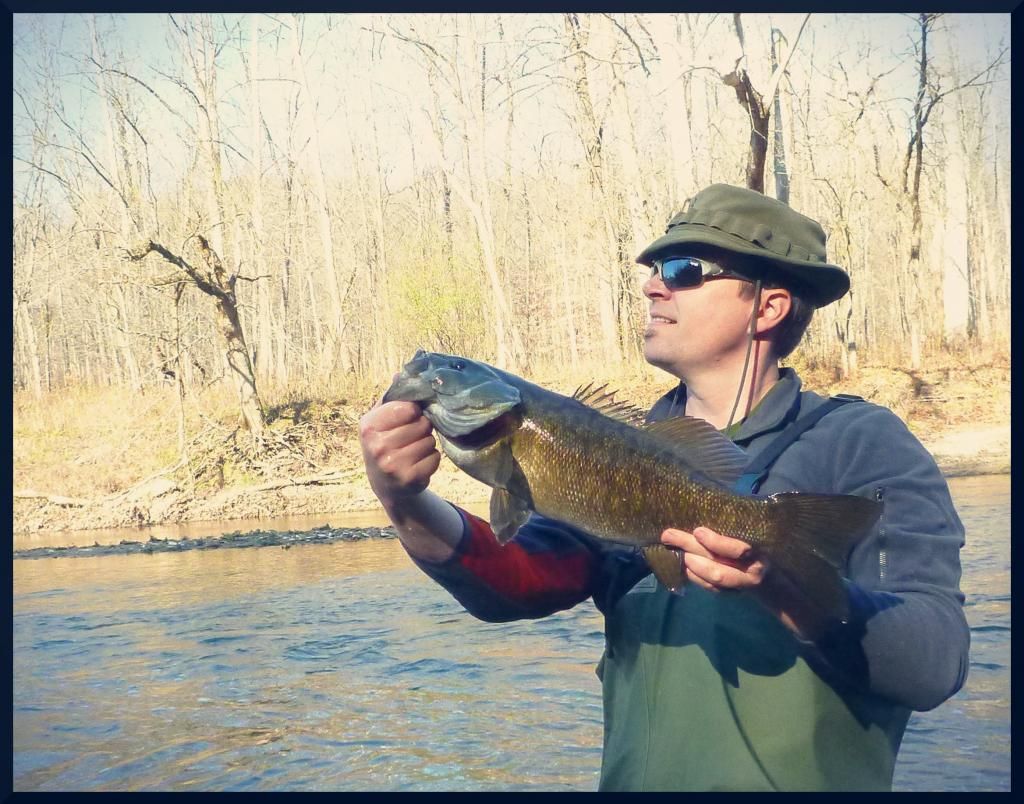 Not long after, I spotted a flathead down motionless in the water. Parked my twin spin in front of him and he ate it! The fish was 6-7" longer than my 23" mark on my rod.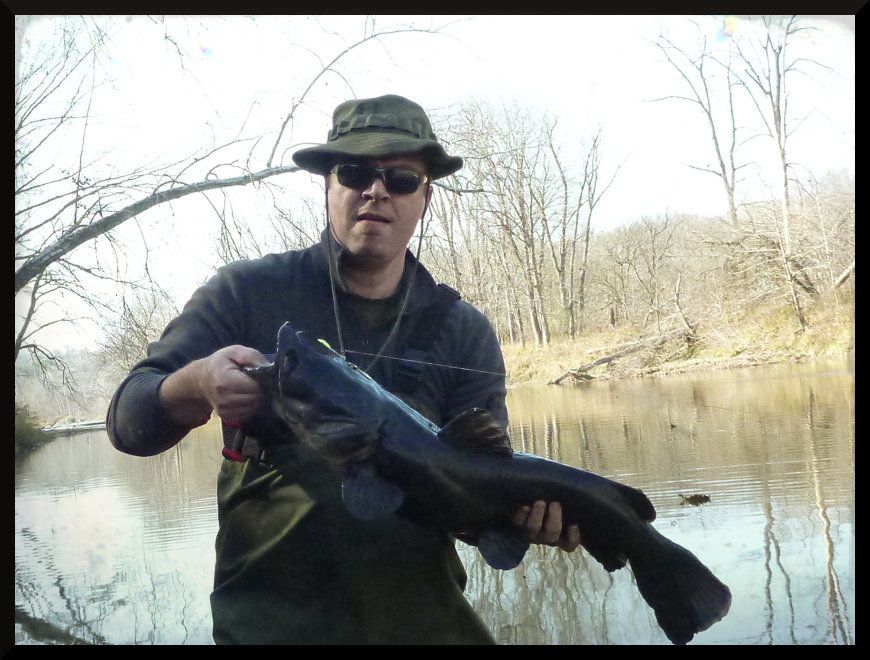 I left and floated to down to the real target. Couldn't get anything going. Float sunk and a fiesty 15" smallie came to hand.
Dragged back up to the pig pool. Fish up the current seam at some boulders with a tube. Big thunk, drag pulling everywhere. Got to be a big smallie. Awesome. It's not swiiming to fast. Another Flathead. WTF? This one is a crazy fight and I'm a little scared standing waste deep so I bring him finally over to shore and grab that jaw. This one went 28" or so.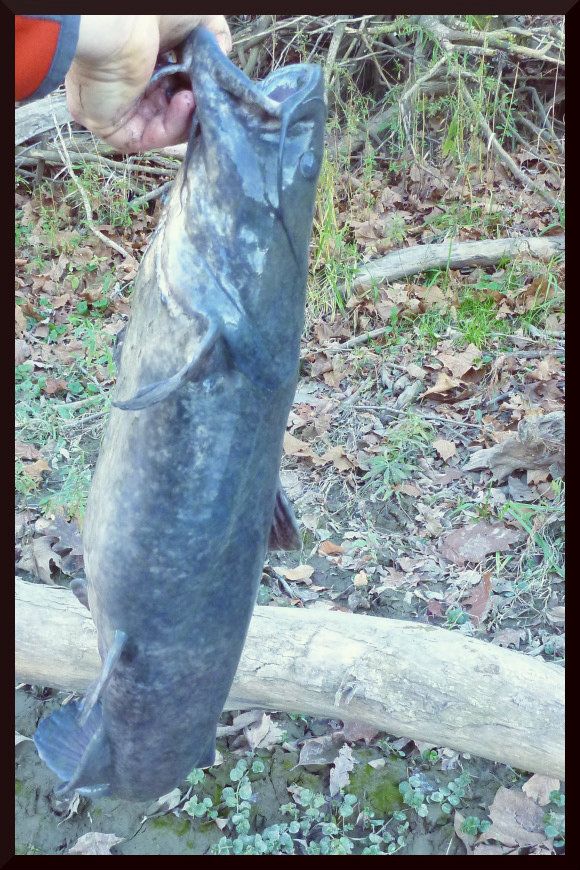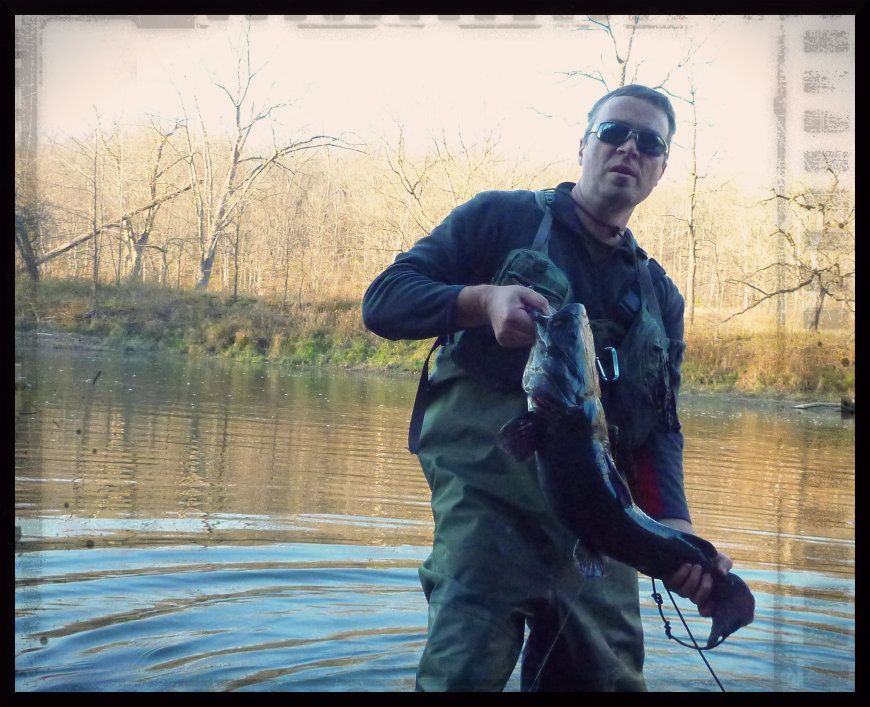 Crazyness. After that, I pulled the yak back up and went home.
2 SMB 20.5", 15" 2 Flathead catfish 30", 28"