I haven't fished yet this year. Conditions were prime, high water... Well, more stained than I'd liked. 8" visibility.
But...on my first cast, the float sunk. I soon had a 12-13"er to hand. Great sign. Picked another 30 minutes later near some wood along a sun exposed bank. 14-15". Good sign. It was clear the water was cranking and the fish couldn't see that well. When they did, they bit.
Picked another out of a triangle, basically right on the bank. Would pick another on the way back up. 14", 12"
Floated down to a large pool. Finally, I found some bass and carp concentrated on a lone log. Had to be tight to the wood or nothing. Picked 2- 24-26" carp and 3 smb- dink, 14", 15". Pulled the yak back to the car. Lots of scales on hooks. Rough fish must have been concentrated in small spots.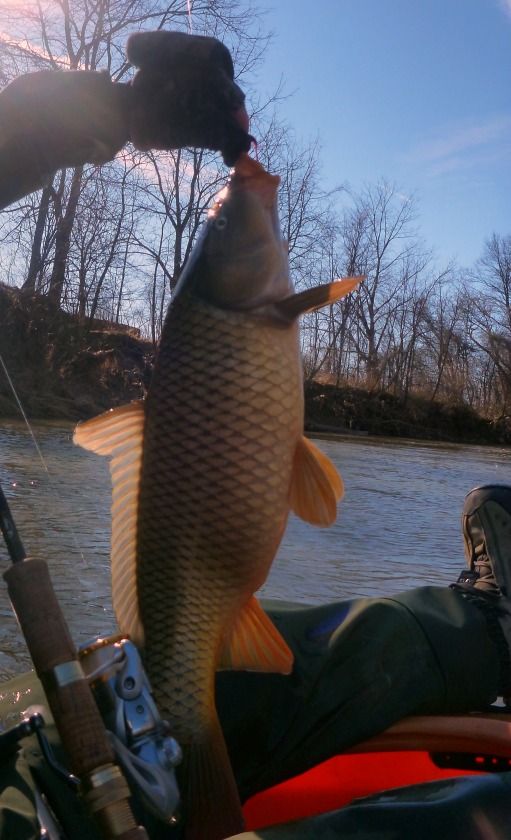 Walked to the next spot. By the time I got there, it was after 4pm. Tried dragging a tube slowly along rip-rap. This paid off, going 3/4, with the bass of the day at 19.5". Got another on fnf.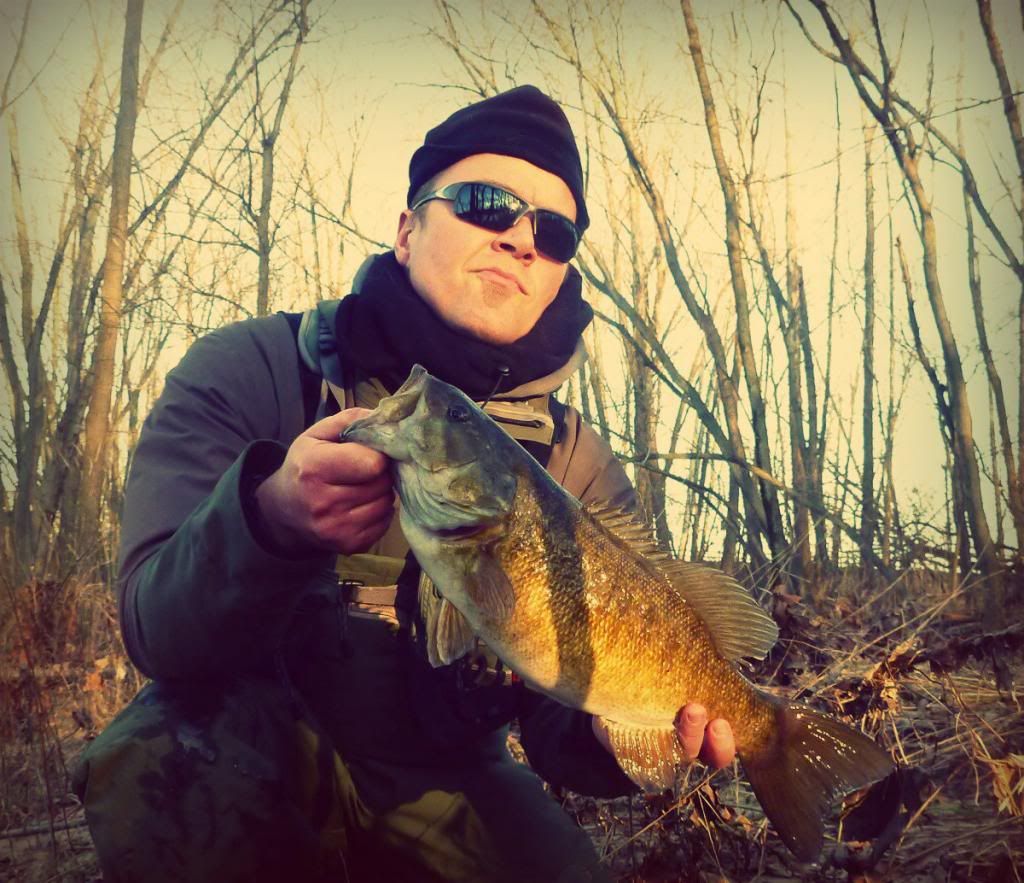 The bigger fish had proven hard to coax, the one nice one I did get was thick. Had been eating well. I literally pulled the tube under a rock I thought might contain a highwater pig. Felt like I hung up. The pig was hooked 2' from where I was standing.
11 SMB (19.5") 2 carp, 1 quillback carpsucker.