Fishing two days in a row, I again decided to float one of those large pools. Water was pumping, visibility 12-14", sunny, very windy. They can be kind of risky. There a lot of fish in there and a lot of places for them to be. I went O-for. Kinda.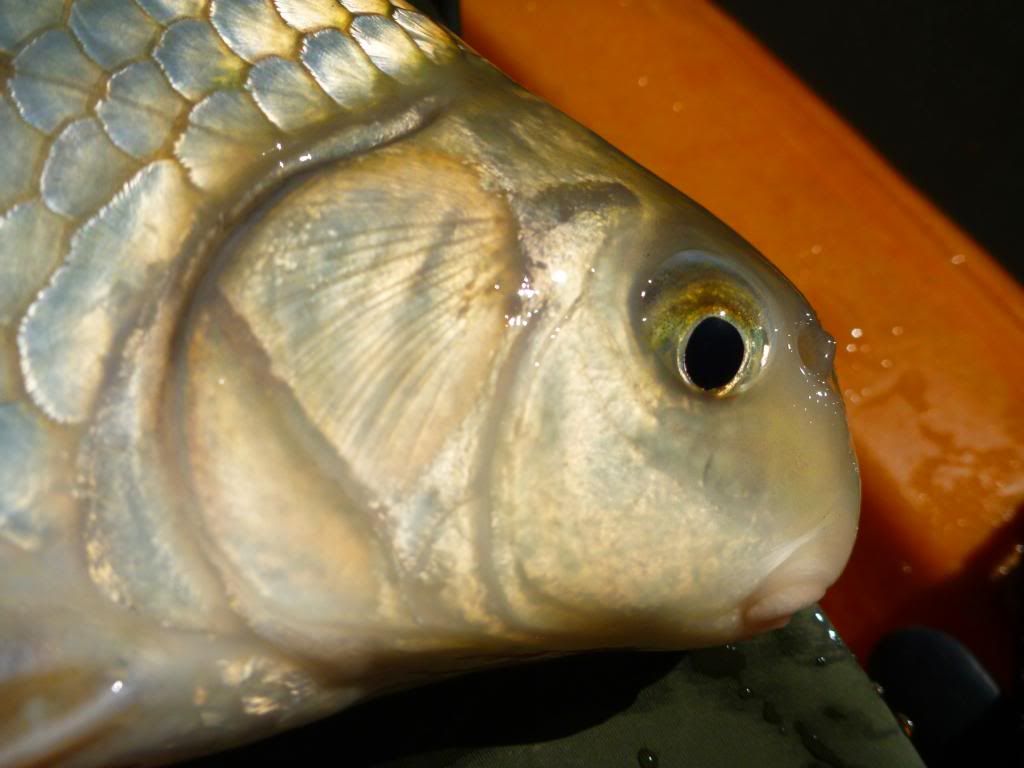 Floated down and tried to hit an sandbar caused by an inlet pipe. Wind would not let me fish from the yak, even with both anchors deployed. I got out and worked the eddy's bank and soon had a 13" on a tube, then a 14"er on float and fly.
Then a guy comes up and yells at me about something. I'm like, "Wind, kayak". Why is he wearing waders? Then I realize it is Jim A! LOL. He comes over and tells the tale of woe fishing (so far), the car was on and he was on his way out. So we departed. Later saw his car parked and he could have just fished with me.
Anyways, dead center in the eddy I'm working long lining the float and fly, the float moves sideways. I lift. A nice weight on there. Good fish! 17" and chunky, yellow and bright white.
I walk back to get the car and Jim is parked there, but no sign of him. Load up the yak and hit a small creek. Looks great- dead sea. Bush league.
Get back on the big water and risk a pig or two.
I do. Park and hoof the corn fields. This used to be a great high water spot, but some of the structure moved a couple years back and it has since stunk. Didn't take long free lining fly jig against the upstream eddy swirl. Thunk, thunk, thunk. In like 30 minutes, 5 bass to hand: dink, 2-13", 17.5", 18.25". Guess that was it.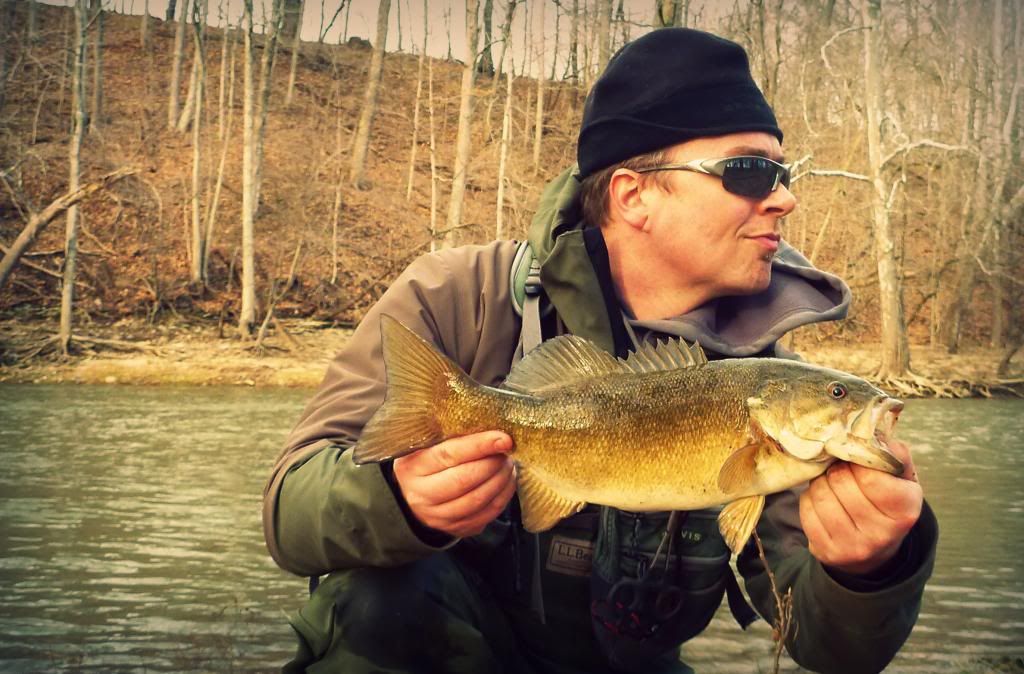 Some experimental poses: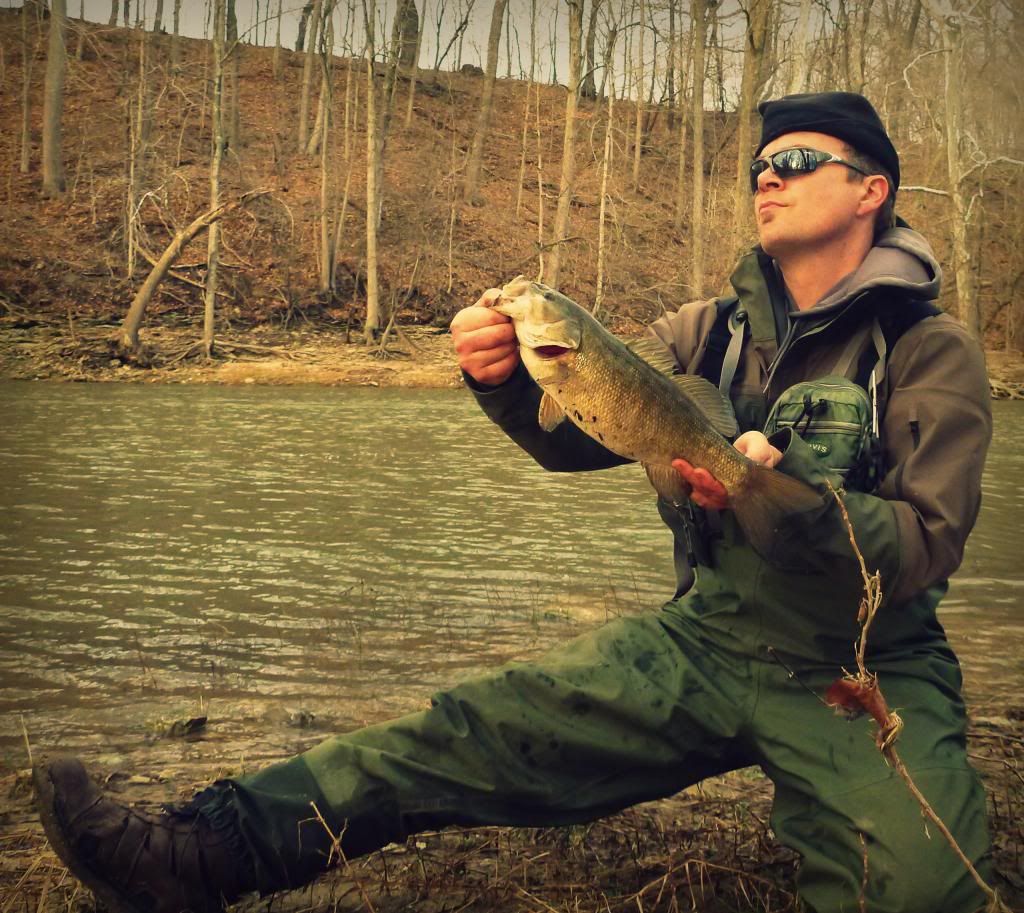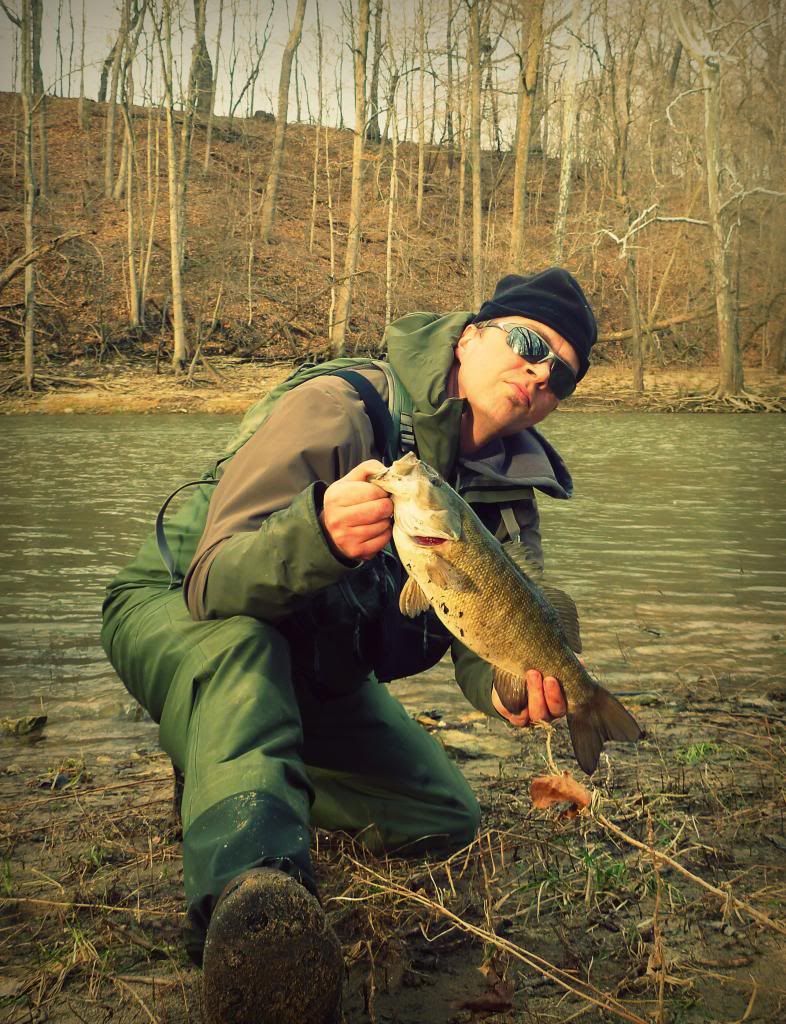 Getting late. Chance for one more go to spot.
Working again parrallel to the bank, freelining 1/16th oz FnF jig over big rocks. I don't feel the thunk. Feels snagged only it's coming. That's no snag! Another fatty!
18.5"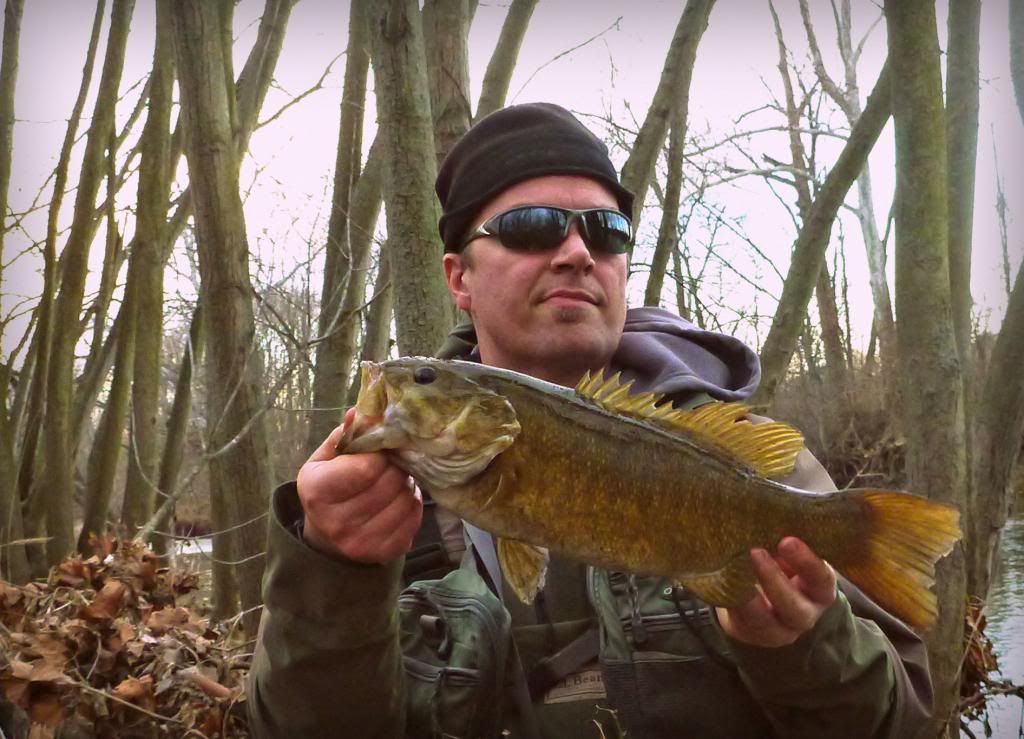 Pick a dink at my feet and get my 10 bass day.
10 SMB (18.5", 18.25", 17.5", 17") 1 Quillback carpsucker (snagged)