Walked the banks this time. Got to my target location about 11, suited and fishing by 11:15. It was cold with some breezes temps in the 23F-28F. Water was up and moderate fast. Visibility was maybe 18".
I crossed at several riffles during the day. Cleated felt worked fine. I was dressed warm, even had White Stripes Ipoded up to keep me occupied if the fishing was slow.
Slipped and fell twice on thawed bank where I was walking on frozen ground. If you get out watch out for this. Leaves too if there aren't frozen solid, watch your step.
Fished about 6' from bank along rip rap. Float quickly disappeared three times with a 18.75", 17.25", 18.25" fighting well and to hand. Left the spot after less than an hour with some free money already. Figured I'd try something theoretical with the water up but a good bite if you put it in the right place.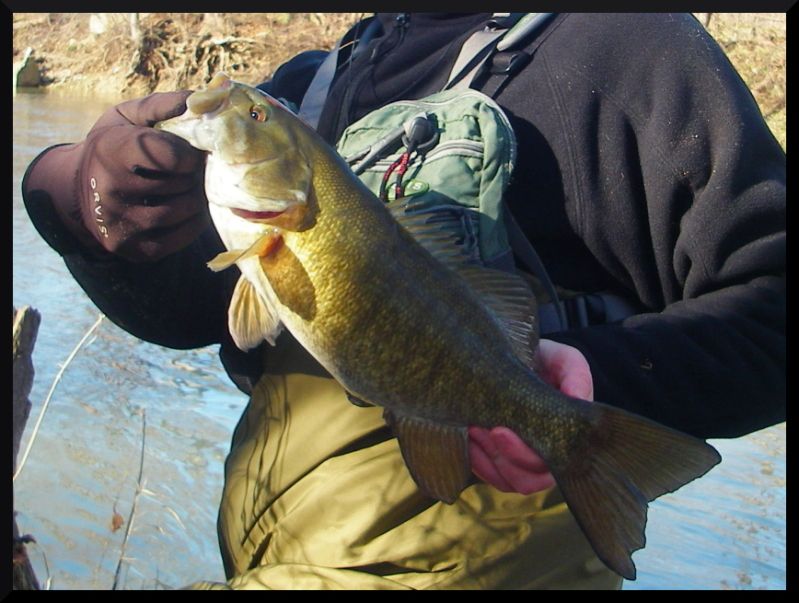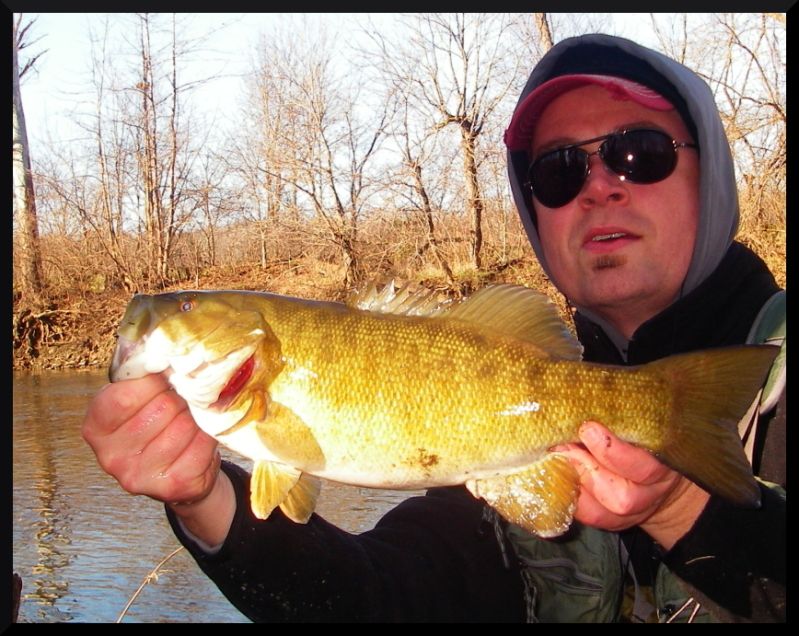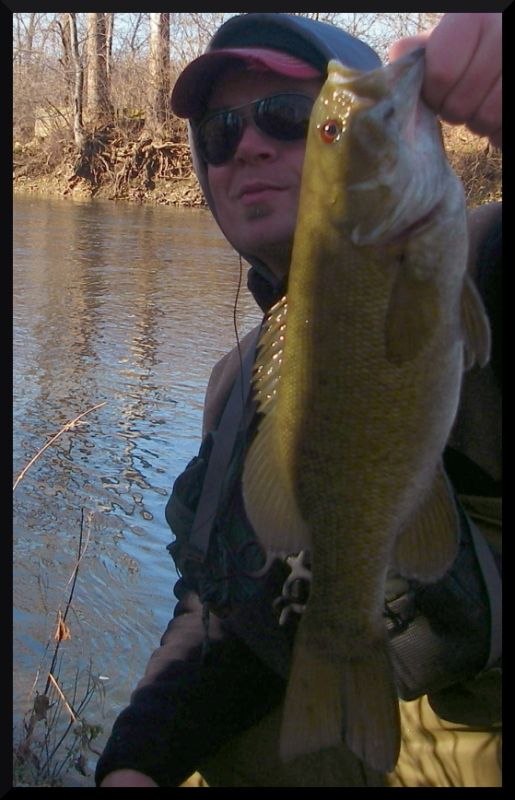 Another 20-30 minutes and I'm walking upstream along a tricky, prickers bank. Float dunks in some slack a surprise 15"er to hand. Nice. Thought they could be near the straight undercut here with micro eddies and one appeared. Didn't spend too much time. Finally got to my spot. A couple 13-14"ers dunk the float in an hour. I'm ready to head back when I let it drift in the upstream swirl along the bank (not very deep) rather than the typical 'V' of the eddy. Float disappears. Heavy kicking and I think, it could be a carp. Oooh, not a carp. Basically, found the honey. Fish measures just short of 21".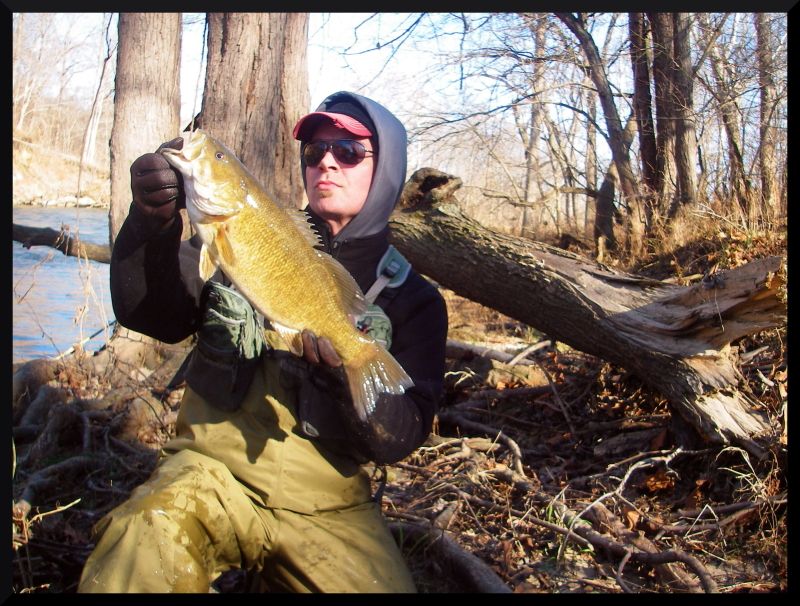 Nabbed 3 more from 13-15". Went quiet for a moment. Float dunked set, weight, then nothing
. Look at my fly jig and the hook broke below the curve! I retie, then it dunks again while I'm in the middle of taking off wet gloves. Set the hook, another fish on, Throw gloves up on shore and the fish is heavy. Surfaces. Another big one in the 18-20" range! Then the knot I just tied fails. Fish gone. Doh!
I left and tried a couple more spots including going back to the first, but nothing. Called it a day and was home by 5.
3 hours 10 SMB (20.75", 18.75", 18.25", 17.25", 2-15")