Fished on Wednesday. First part was via kayak. Really quick action to start with a 17.5", 18.25", 14" in the first half hour.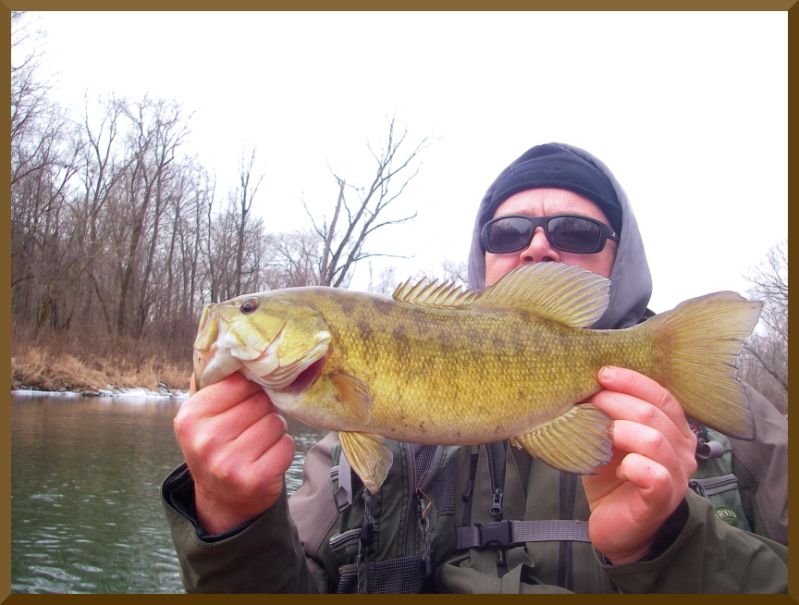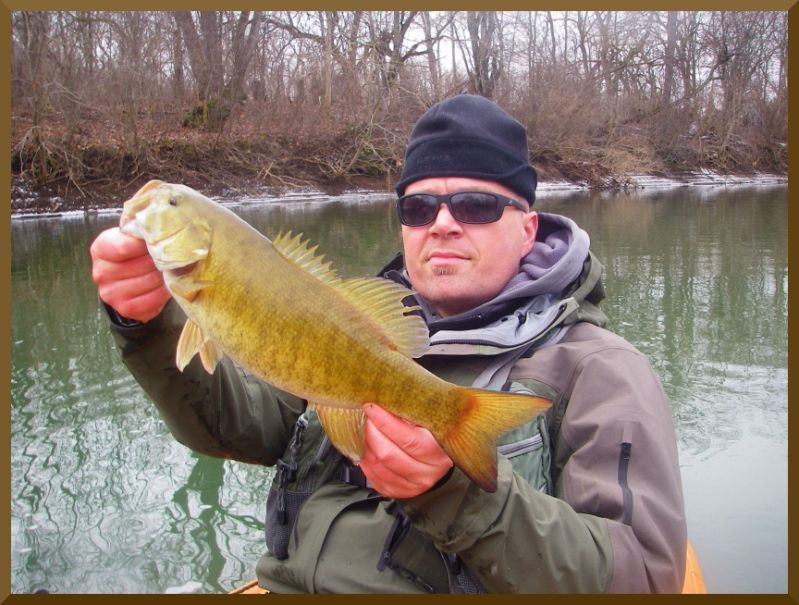 Little trickle of rain shut them down after. Drug kayaks back took to another creek with less water. Guessed correctly that our slow gray warm up effected big stream less and small stream more. Bingo. 9 SMB in an hour most 13-15.5" with a couple dinks and a thick 17".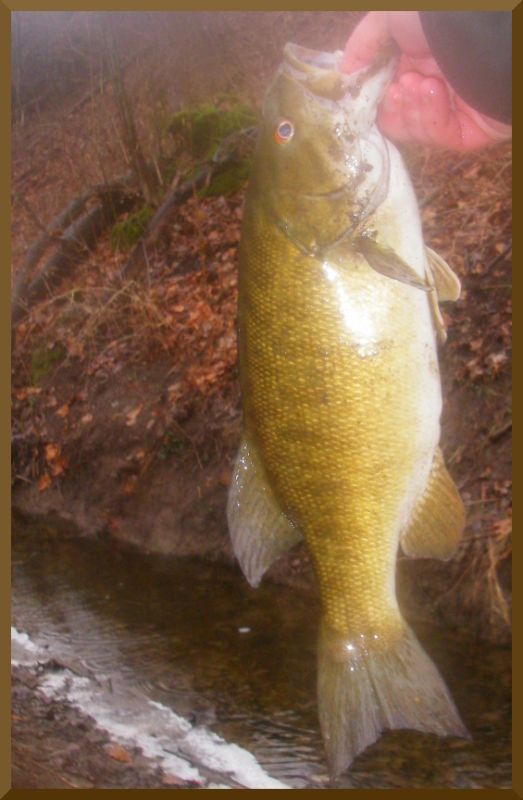 Last 4 were caught freelining black/red/brown fly jig. Slow hop, drop and sit, slow drag, shake. Combination of all those seemed to get bit. Fish were just 'on'.
4.5 hours 13 SMB (18.25", 17.5", 17, 2-15")