I pulled a thick 18" out of an eddy at the first spot. We had floated over some smallies in sunshine right off the bat. Water was clear. Day was windy. Depending on direction of stream you'd have to paddle to go downstream or be absolutely calm.
Mike yanked an old fly jig off a rock. He tried to catch a fish on it, but it didn't work out.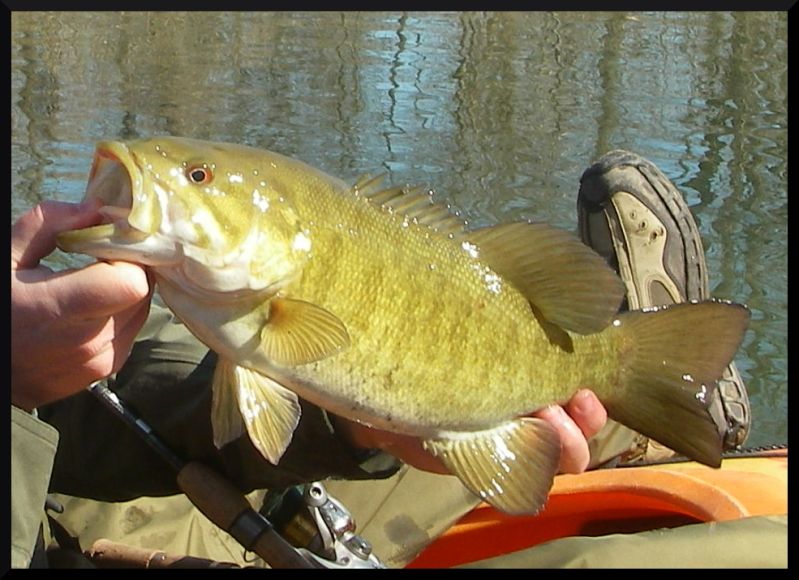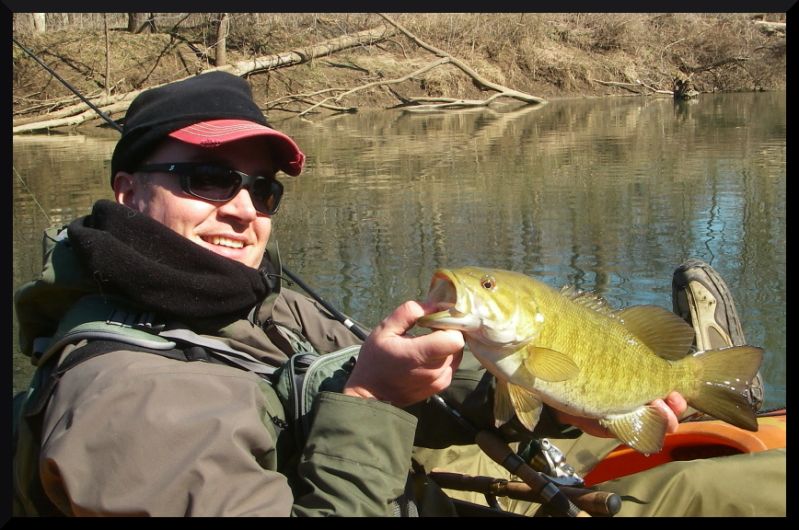 The middle of the float was nearly empty until I had a nice sized SMB pull off my crank unhooked.
We hit a large pool. I got one one 8" on FnF, before crankbaits started ticking over sucker schools and occasionally, a nice smallmouth.
I got this chunk 18.25" then Mike lost two in like 3 casts. I played with some suckers.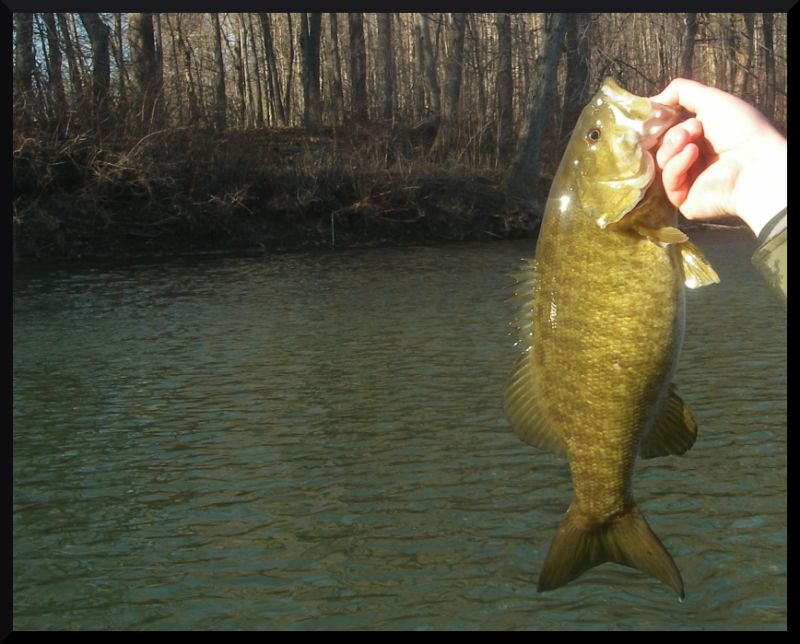 Mike had a nice fish follow his crank back to his yak before turning away at the last moment. We think he got it a few casts later. 17.5"
Chartreuse crankbaits in Winter Pools slow water to no movement.
Mike would have had more, the Strike King KVD has terrible hooks. Absolutely catch fish. Hooks need replacing with Gamakatsus.
BT 5 SMB (18.25", 18") 2 Golden redhorse 17-19", 1 Quillback 15-16".
MC 1 SMB 17.5"