Dropped good friend at the airport for a trip to Dublin, had to get up at 3:40am. Went into work early after the drop off, decided to fish with the extra time, hitting water about 3:10PM.
Things were slow and the wind picked up leaves on surface made it tough to not foul. The slightest leaf of algae string will cause the bait to not walk. Got on some better water and let my Sammy do the talking. Only caught bass on WTD. That's all I threw, completing nearly 4 miles in 5 hours.
18.99"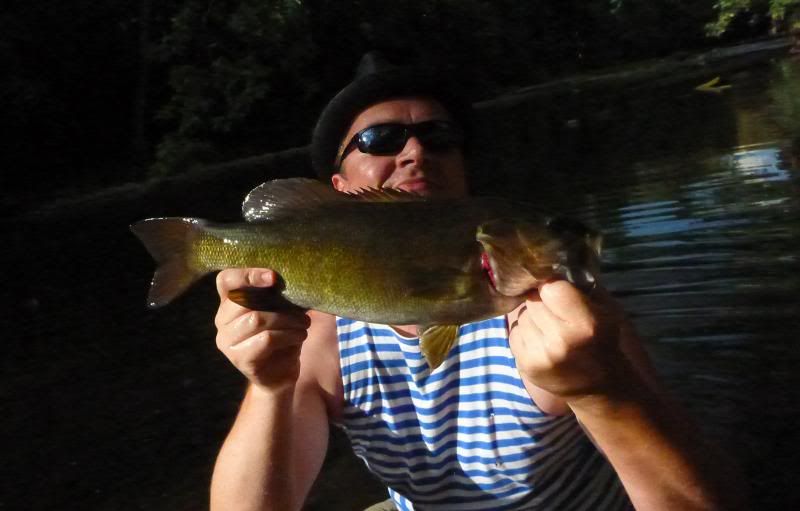 18.75"
28 SMB (18.99", 18.75", 17", 3-16", 3-15")
Pig streak goes to 8 in a row and 11/12
21 smallmouth 18" or better in the last 12 trips. Just crazy.