Most of you know this year has been a strange one for me, moved, divorced, fished less, found a new woman who likes to fish (I'm teaching), commuting 60 miles each day to work, I have less time to fish or be on INSA forums. She's done really well considering I just taught her, loves to cast. So far she's gotten a few in the 15" range, including a buzzbait bass. Well, we were out wading after a storm and the water was up a little. I found a crankbait bite as the water was stained, fish pushed close to shore or behind cover.
She wasn't having any luck on a tube, so I gave her a crankbait as we hit a wide, shallow flat. The kind you catch fish in all summer in less than 2' of water behind cracks and crevices. She caught a 15"er on the crankbait, but I mostly wanted to get to the next hole, where I expected the bass to be clustered. I forged ahead. I should have pulled back when a cast whizzed ahead of me and landed on the bedrock 8' in front. :D Even though overhead was open, she wasn't used to the casting angle. Later she said she felt 'uncomfortable' casting with me standing in front. :shock:
I should have known: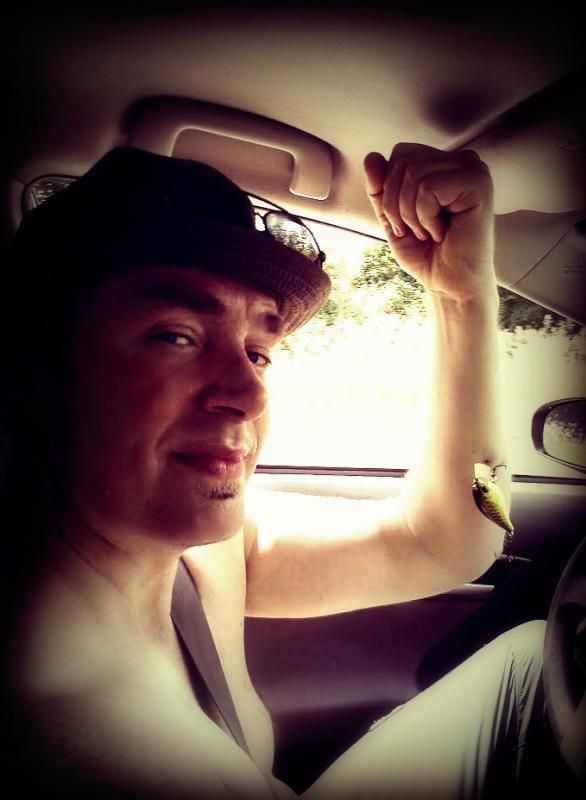 Her cast hit me right in the arm. Odd, it
stayed
there. Should have fallen to the ground at least. Uh-oh, it's in my arm. Uh-oh, deep in my under forearm. No multi tool on hand. :( A year or so ago I decided a multi tool was a heavy item to carry over a long 5+ mile wade. I was regretting that decision now. Worse, I did not have one in the car. Sandy was visibly worried. My first order was to let her know I was ok. Then we pushed the barb through the skin. Human skin is strong! We walked back to the car and then to Walmart to buy a multi tool. I snapped the hook off and backed it out easily. Fortunately, nothing vital was hit. I could have gone on fishing but a storm was coming up so we went home.
Step two on this diagram is how I remove hooks. In this case, it was much further in.
To her credit, she's ready to go back out.
Lesson: Always have a hook cutting muti tool on you or in your car a short distance away. Debarb trebles for newbs, or don't use them. Listen to your instincts. I should have told her not to cast because the water was shallow, but I didn't. She should have told me she wasn't comfortable casting with me in her swing side.