When I woke up the next morning after the cancellation of the Camp and Fish. I felt like one measly day of fishingh when four were scheduled, just would not do at all. South of Indianapolis, we didn't get much rain. I headed out around 11:30 am for a quick wade. Mainly threw a Sammy 100.
First fish was a whale of a 19.25" 4lbs smallmouth, super thick for Indiana stream.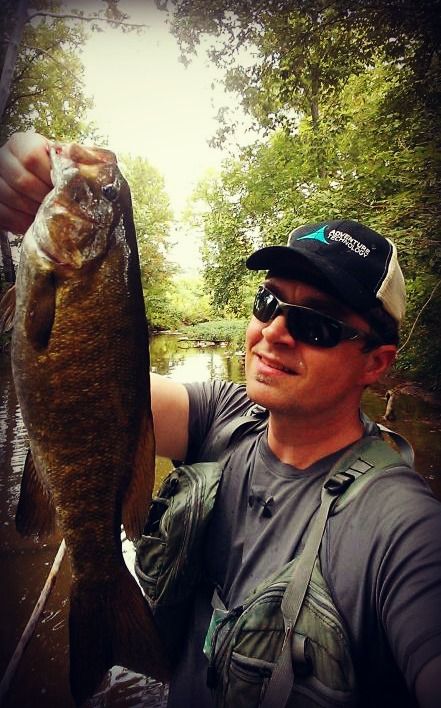 Fifth bass hit the Sammy right before I pulled it up, maybe 6' from me in 8" of water. 18"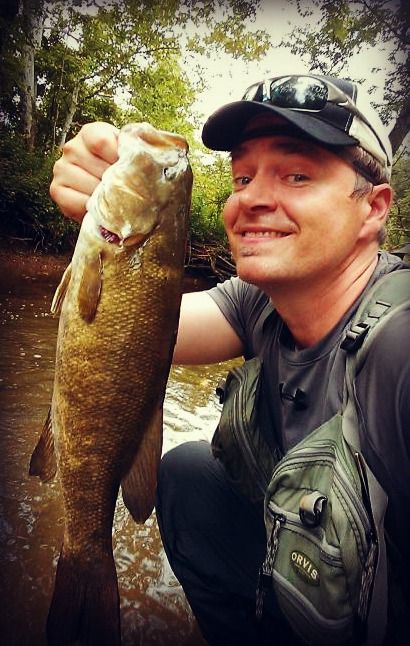 Missed a few due to somewhat rusty hooks. Bloomington certainly is far more humid than I'm used to. I guess my old drying techniques of leaving my hardbait boxes open in the garage don't work very well here. Lesson learned and it lost me some good fish. Last, landed a 17.5"
So 7 smallies in 3.5 hours, but (19.25", 18", 17.5") 3 Rock bass, 2 suicidal shiners