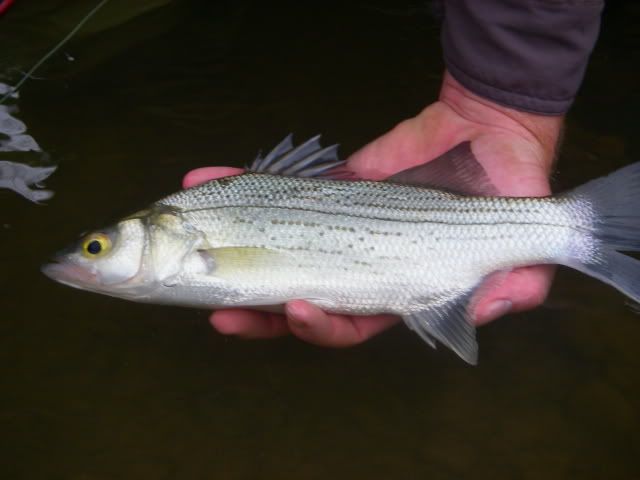 Got the big MC on the water tossing some ultralite action. Braiding up the pannies on grubs like its 1999.
We waded a bit and found some slower, but consistent action.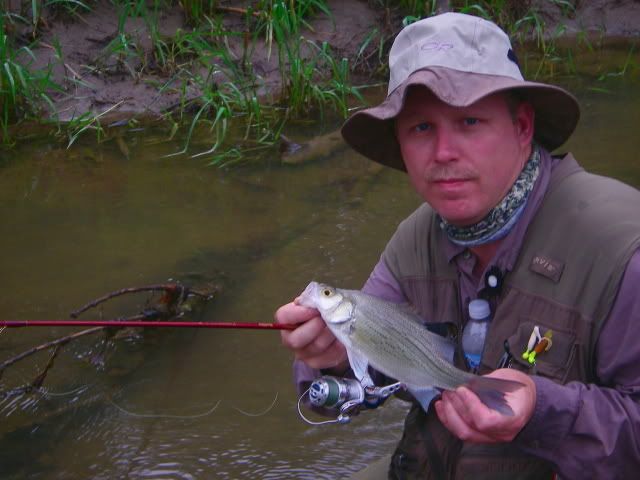 Mike made the right choice to seek creekmouth, we got into a bunch of hard fighting 12-14" slabs.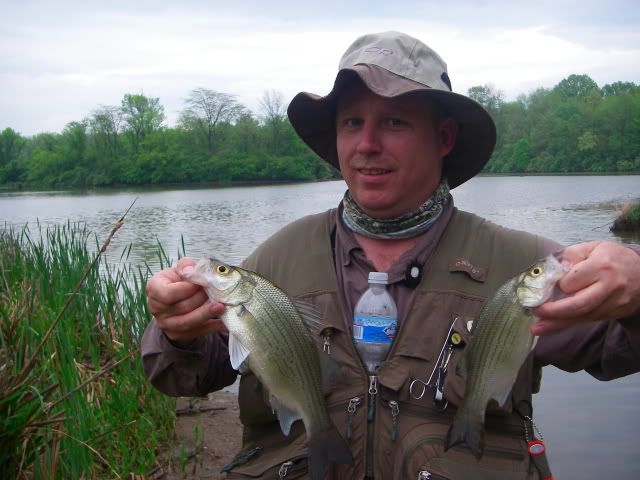 Saw a bald eagle flying overhead and briefly contemplated the eagle attacking some canadian geese in a cage match.
Gonna have to go to the 8/1 braid for this kind of fishing.
I had fished for 3 hours in the AM rain. Totals were better today on the bigger white bass with many 12-14"ers.
33 crappie, 44 White bass, 11 yellow bass and 6 largemouth bass. About 6.5 hours
Mike had close to 30 fish in the 3 hours we fished.
We had a blast. Fishing for smallies definately good training for river run panfish in cover.