Been painting the house this week and its half done. Decided to go for a wade. Got on the water by 4pm. The stream was choked with dying algae and had no current when I got there. As I moved up, it turned out beavers had been at work daming.
I caught a 15"er on WolkaBuzz on a log pile at a bend and that was it for like 30-45 minutes. Nothing was getting hit except the WBZ. So I kept throwing it as I marched upstream. I finally hit the better water and things exploded.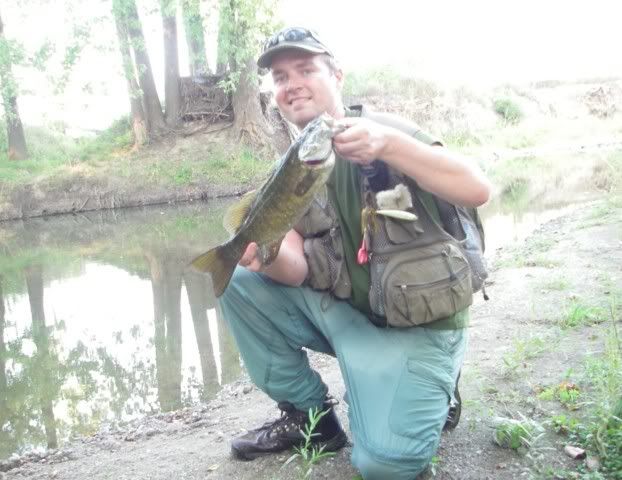 The last good hole I hit was chuck full of dozens of fish of all types- There was a drain emptying from a pond that explained the greenies. I saw Carp, Suckers, Shad, Quillback, and a Channel Cat as well as Bass. Big ones too. Hope the meatheads don't find this one. Couldn't believe how many fish were stacked in there.
I caught about 10 fish from the hole as it got dark. I threw a Sammy and had a huge fish miss it. Then I had to find my way back through the woods in the dark.
33 Bass in 4 hours, 30 SMB (18", 17", 16", 2 15") 3 LMB (15")