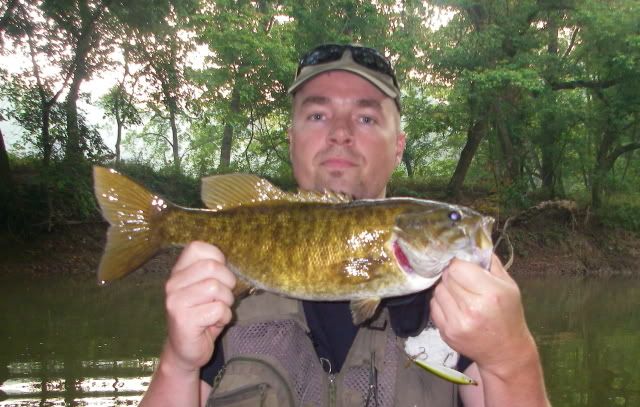 Went for a wade this morning on a new stretch of one of my favorite Indiana rivers. Threw topwaters at first with the above 18" Smallmouth falling to a Sammy 100 worked very slow. I had come upon lots of wide river with deeper water and plenty of wood. Ill equipped to fish it I headed back upstream and was again stopped by deep water and thick woods on the way under a major interstate.
On the way up I caught about a 14 dinks and a couple 14"'s. Got bored with the quick action from small fish and went home.
4 hours 20 Smallmouth bass (18") 1 rock bass and a chub. Mostly on tubes.