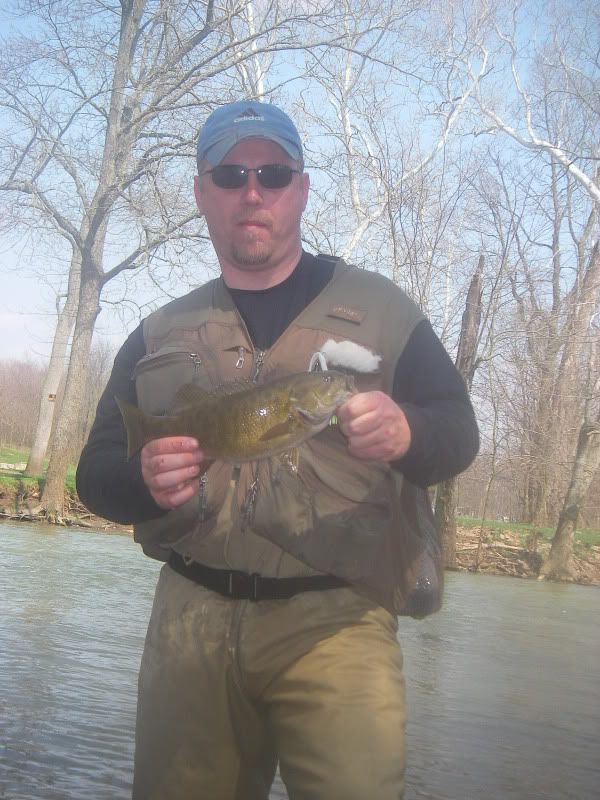 Mike took the day off and we hit a river by 12-1230. Visibility was 14-15" Water was up and fast in many spots.
We threw, chatterbaits, jerkbaits, cranks, and tubes. The only thing the fish wanted was the tube, neither of us had a strike on any moving bait.
Every really good spot seemed to produce maybe one fish. Later the sun went down and they got a little active and Mike caught the last 4 bass on tubes.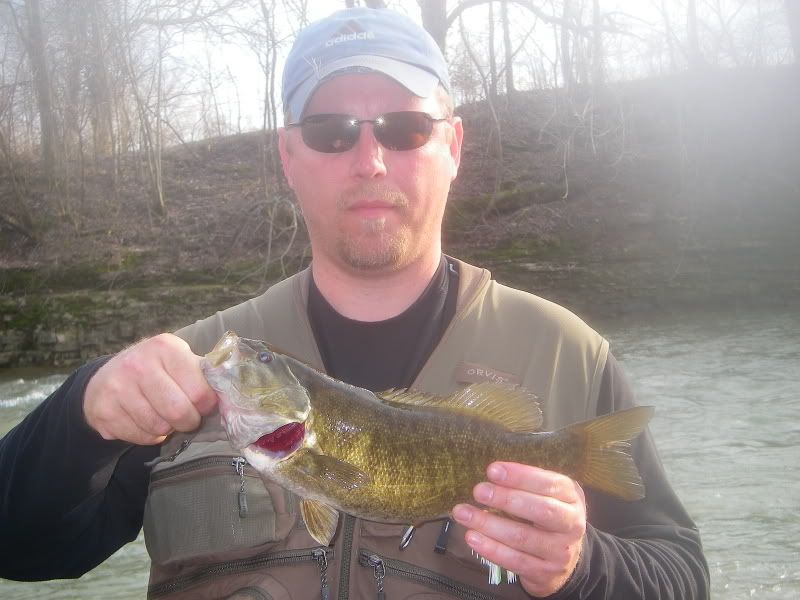 Camera was foggy from me taking a trip in feeder creek.
Mike 6 SMB (16, 2 15) 1LMB
BT 5 SMB (17) 2 Rock Bass