Got out to Russ and Co territory today with Mike C. Rain threatened but never really happened. Got on the water by 930am.
After talking Santa into allowing us to fish his creek, we threw Clatter-BT's and tube a little, We each had a fish at the first deep bend, then there was a lot of empty water, until I got a prego 16.5" on brown Clatter-BT. We caught a couple more small fish as day wore on the fishing was tough. Don't know if the water got better, or we found fish, but they turned on.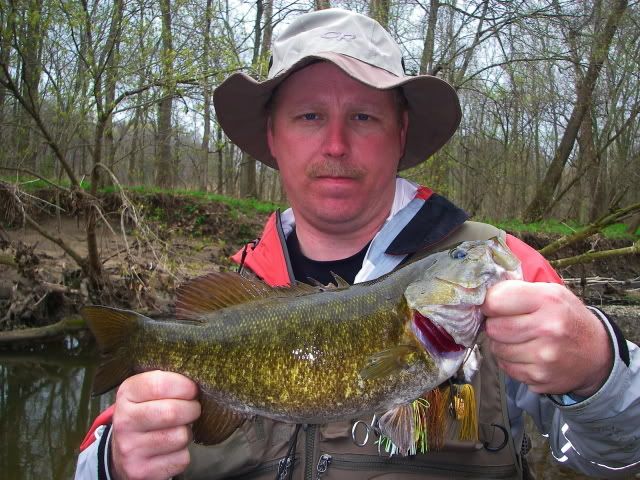 Mike started throwing a teeny-tiny silver crankbait. He caught a 16.5" off a log, then a cast later this 17.5". About halfway through the 3.8 mile wade, Mike caught a 18" Golden Redhorse on the tiny crank (Hooked in the mouth)
I caught one on chatter then Mike another. I was convinced and started to throw a Bandit 200 in Spring Craw. Fishing got much better for me. I ended the day catching about a dozen bass on that crank from there on out, including 2 16-16.5"ers. Bank pitching helped me clean up a bit- I walked the high steep banks. I'd target cover or areas where I couldn't see bottom well, then flip that crank and pull her through.
Meanwhile the sound of frogs calling was everywhere. We nearly stepped on these horny amphibians doing the nasty froggy-style. There were dozens of them.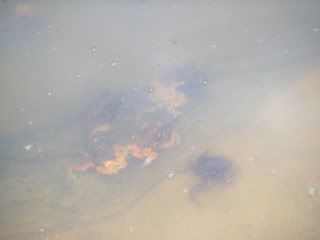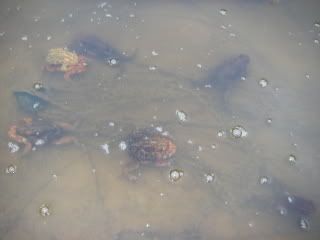 I got a 17"er on chatter later. Mike and I saw an absolute pig that nearly swam up to us. No dice.
Here's one of the 16.5"ers that was ripe with eggs: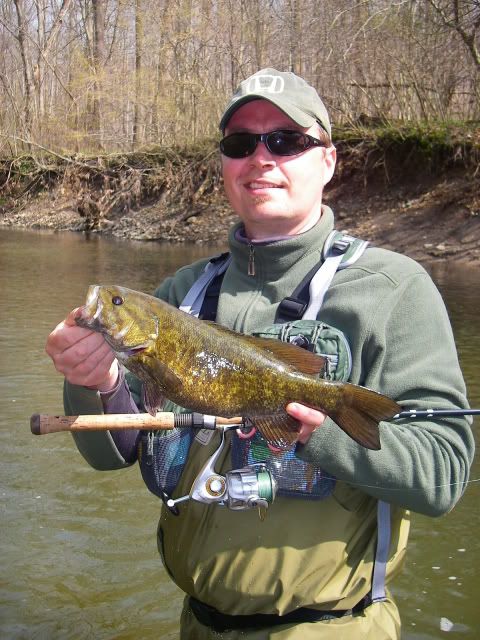 BT 21 (1LMB) (17, 2 16.5, 16, 2 15) 1 Goog
MIke 7 (17.5, 16.5, 1 15) + 18" Golden redhorse sucker