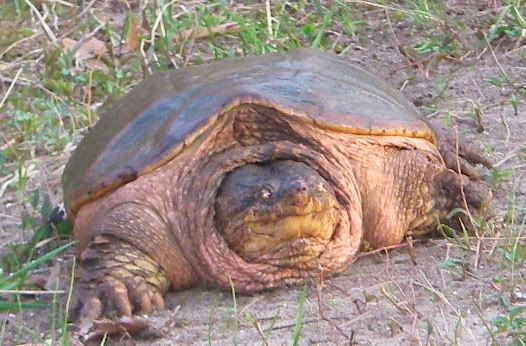 Sounds pretty radical. "Anthrax in Your Soup" just came to me this AM. I wonder if stream fishing reports and nerdy sci fi hobby stuff will live up to that title?
We'll see.
Going fishing this AM with MC Hammer. Got to call him Hammer these days because he landed a couple of pigs last time out.
Last time we went we ran into the Snapper above. Must have been about 40 lbs.
Just sitting there like he got his turtle dick stuck in a hole. Hell, if I was like 40-50 years old, I might just do the same.