Got a late start, finally fishing by 1PM.
Took a while to figure out how slow a presentation and how slow of water the fish were in. Broke through with this 15.75" smallmouth who dunked float after several squibb moves followed by pauses. Almost no movement to the flow there.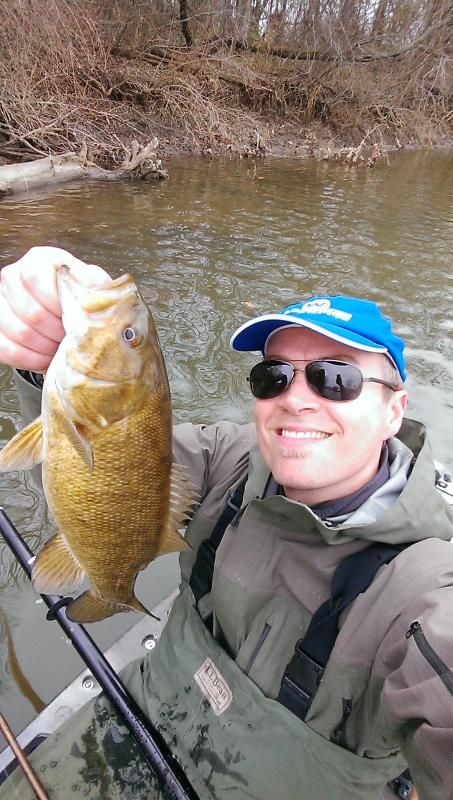 Was fishing 300 yard by 50 yard pool by myself, the battle was with impatience with water up to 8'. Stood in my Commander 120 through much of the pool to target fish bolders. Fishing was made very difficult by a 20-30 MPH upstream wind. The wind made it difficult to read slow water and locate smallmouth bass.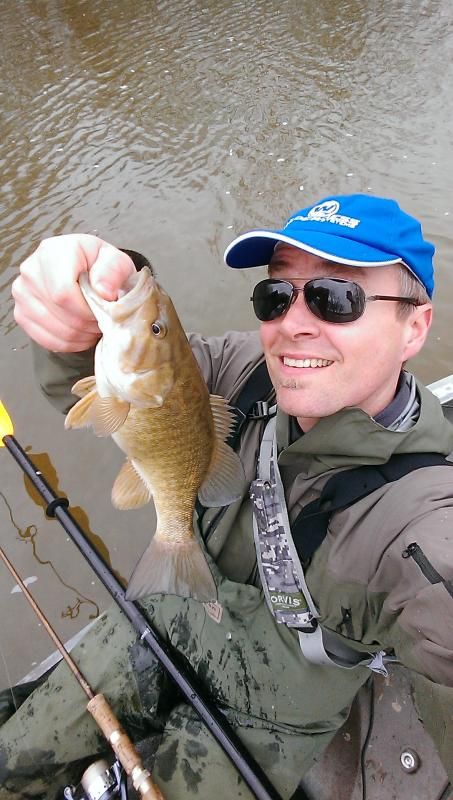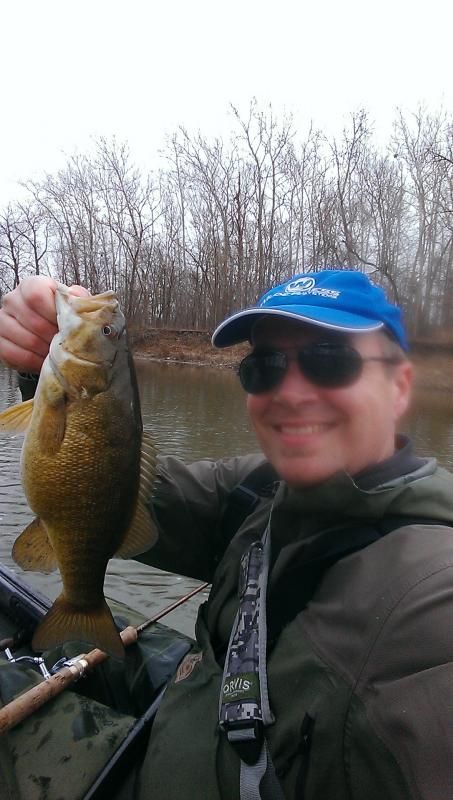 Felt really great to have fighting bass running all over the place on my 8'6" BPS micro lite. I downsized to 6lbs test, so far it's held up well and definitely allows the light jig to be cast further. Another key was standing up to spot discolored bottom contours, found a couple of bass that way I wouldn't have caught otherwise. Of note, the float being sucked a couple feet under, really makes it hard to tell how big the fish will be until you get the float above the surface. Second, If I sit on the commander's perch on the Commander 120, I need to wear a neoprene glove or bring a net, as I am at least a foot higher off the water.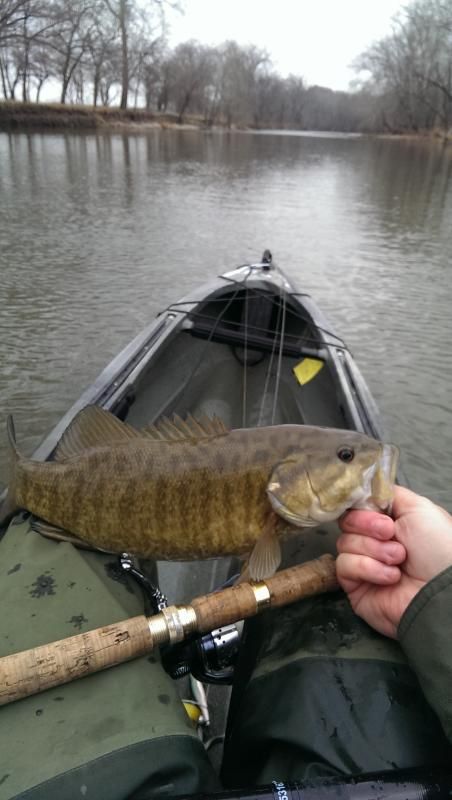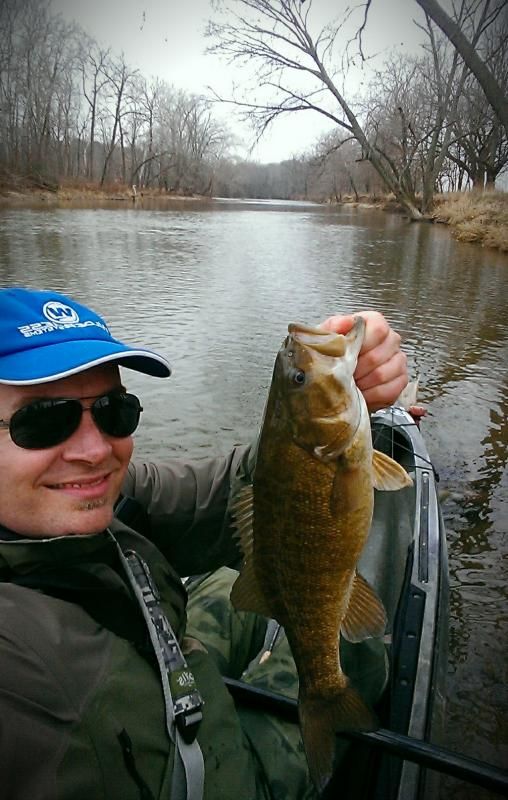 Second to last fish was a beastly fat 19", tore all over the pool. Only one bite after that.
Finished with 7 SMB (19", 16.75", 16.5", 3-15-15.75")